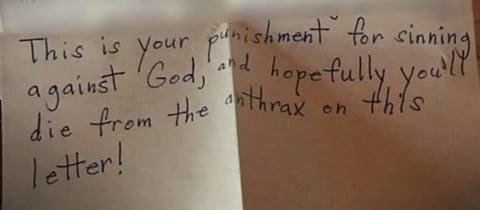 Eric Reece Wiethorn (right), a 49-year-old man from Ames, Iowa was arrested for first-degree harassment for a letter he sent to Blazing Saddle, a gay bar in Des Moines, Iowa containing a death threat and a white powder that Wiethorn had said was the deadly poison "anthrax" but turned out to be Gold Bond Medicated Powder.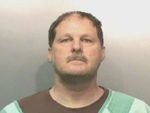 Wiethorn's letter said: "This is your punishment for sinning against God, and hopefully you'll die from the anthrax on this letter."
Fire, police, and hazmat crews were called to the scene.
Wiethorn, who was arrested on an anonymous tip and admitted to the crime, is being held at the Polk County Jail on $2,000 bond.
Watch a report on the incident, AFTER THE JUMP…