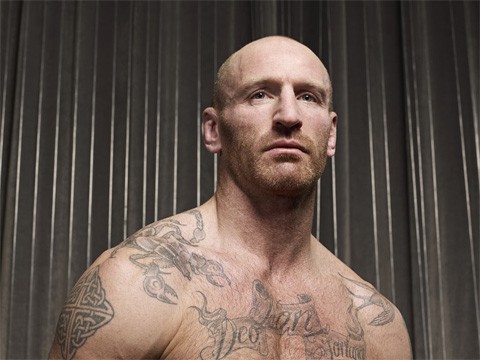 The long-in-the-works film spearheaded by actor Mickey Rourke which planned to tell the story of Welsh rugby icon Gareth Thomas, who came out of the closet in 2009, has been changed for fears the U.S. film market "won't get Wales," IGN reports:
Sources close to production, however, claim the film will now be set in Ireland, and Rourke will play a character named Mick 'The Blade' Collins. Furthermore, the movie will now be called Irish Thunder.
The Sun's source added: "Gareth was upset about being cut out, but hopes the story raises awareness of how hard it is for gay sportsman to come out. Nobody in America really understands rugby and there are fears they wouldn't know much about Wales either."
A play about Thomas recently opened at the Sherman Theatre in Cardiff, Wales.