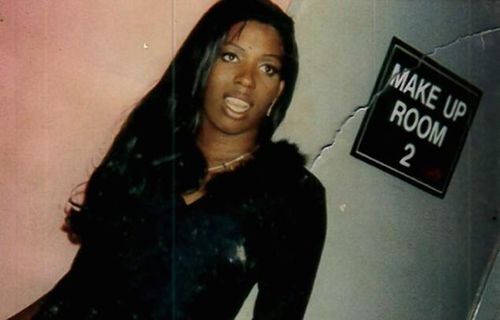 In the three years since Ashley Diamond has been an inmate at Georgia State Prison she's been denied access to her medically prescribed hormones, assaulted, and repeated raped by other inmates. Diamond, who is a transgender woman, first filed a lawsuit against the Georgia Department of Corrections in February after years of unsuccessfully trying to convince corrections officials to provide her proper medical treatment and protection.
When the Department of Corrections wasn't flat out ignoring Diamond's pleas it fell back on Georgia's freeze-frame policy that determines how prisons recognize inmates as they enter the system. When inmates are first processed they are typically given full health panels so as to assess any pre-existing medical conditions that may arise during their incarceration.
In her lawsuit Diamond describes that she was made to disrobe in front of male inmates despite asserting her female identity and physically presenting as a woman. It was determined that Diamond was a man, and thus should be put into the general male population within the prison. Over the weekend the Department of Justice issued a statement of interest regarding Diamond's lawsuit and highlighted how the freeze-frame policy was being used to discriminate against trans-identified people.
"Freeze-frame policies and other policies that apply blanket prohibitions to such treatment are facially unconstitutional because they fail to provide individualized assessment and treatment of a serious medical need," the letter reads.
In fighting for her own rights Diamond is drawing attention to the very real obstacles facing transpeople who are tied up in the penal system. Part of what makes Diamond's argument compelling is the fact that she began transitioning as a young teenager and reads physically as a woman. The larger issue that she's tackling through her lawsuit, however, are transpeople's fundamental right to assert their identities regardless of their physical appearances.
Diamond's case is scheduled to be heard for the first time in court on April 13. Read the Department of Justice's letter of interest in full AFTER THE JUMP…