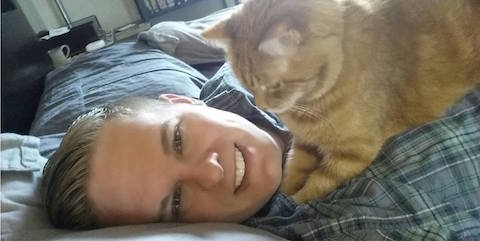 It's like the JebBushForPresident.com story only bigger. Konrad Juengling of Oregon took issue with Indiana state legislators passing their heinous anti-gay "religious freedom" bill, so he bought up the available domain names for Republican State Reps. Martin Carbaugh, Dale Devon, Douglas Gutwein, Kathy Kreag Richardson, Don Lehe and Donna Schaibley. The websites that exist there now, like for Donna Schaibley, redirect to a site hosted by the HRC about LGBT issues.
Juengling is willing to part with the domain names, and for free to boot. Rather than looking to make a buck, Juengling is trying to make a point, and the legislators can have their web domains… 
If you bring to the floor a nondiscrimination policy protecting LGBT people in Indiana, vote for it, and it is passed, I will happily donate the domains in question to you. I'm sure they'll come in handy come stumping season.
As of yet Juengling has received no takers, and the Indiana state GOP caucus spokeswoman did not return Huffington Post's requests for comment, but will see if that changes when "stumping season" draws near.