In an interview with Entertainment Weekly, director Bryan Singer spoke out about Bobby Drake (aka Iceman) coming out as gay in the latest All-New X-Men comic book and the parallels he sees between the revelation and his X-Men films: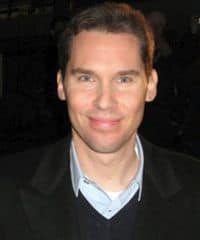 Well, I think it is interesting that in the early movies he develops a relationship with a girl who he is physically unable to touch. There's something subtextual in that. I'm not sure if I necessarily intended it at the time, but there is something ironic about it in the first and second film—I'm referring to his relationship with Rogue, played by Anna Paquin. And in the third one, which is the film I didn't direct, Iceman develops a relationship with Kitty Pryde, which I did address in Days of Future Past, and which is even more coincidental because Ellen Page recently came out as gay. So it puts an even more humorous spin on the whole thing.
When asked whether Iceman was "primed" to go in this direction as a result of his films, Singer responded:
The important thing to remember with comic books is that you're always dealing with universes. In one incarnation a character can fly and in another they could be evil and in another they could be gay or straight. But in this incarnation, I'm enjoying the irony of it all and how it relates to my films, particularly with a girl he wants to be intimate with but can't. I'm excited and quite amused that that idea has been able to play out.
Singer also brought up the "coming out" scene in X2 where Iceman's family reacts negatively after he tells them he's a mutant as well as the future of gay characters in comic book movies. Check out the full interview here.