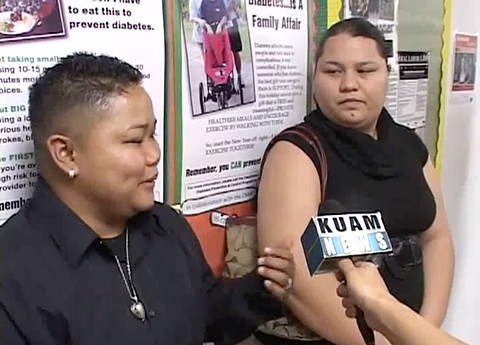 Guam couple Loretta M. Pangelinan and Kathleen M. Aguero's marriage license application, the first to be submitted in the U.S. territory, was rejected by a Department of Public Health and Social Service clerk this week, the AP reported. Under Guam law a marriage license is only issued to opposite sex couples.
The U.S. District Court of Guam falls under the 9th Circuit Court of Appeals, which has ruled in favor of marriage equality. Pangelinan and Aguero's attorney, R. Todd Thompson, says the couple plans on taking their case to federal court and that he expects the Guam court to follow the appeals court's precedent. Although many same-sex couples on Guam usually fly to Hawaii or Washington to marry, Pangelinan and Aguero wish to marry in Guam so their friends and family may all attend.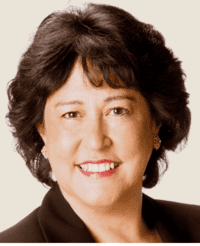 Guam's Attorney General Elizabeth Barrett-Anderson said that she is "deferring answering further questions on the issue of gay marriage until a later time." Barrett-Anderson's statement issued to Pacific Daily News came a day after she issued a public statement that the island's health department was, "Acting in compliance with Guam law," when it denied Pangelinan and Aguero's marriage application on Wednesday. On April 9, Barrett-Anderson said, "Whether Guam's statutes will stand or fail will soon be definitely decided by the Supreme Court of the United States for our entire nation and upon that decision Guam will abide."
Of the five U.S. Pacific and Caribbean territories, only Puerto Rico has faced a marriage rights lawsuit for gay and lesbian couples. The federal judge of Puerto Rico rejected the suit. The case later appealed to the 1st U.S. Circuit Court of Appeals in Boston, but Puerto Rico's Justice Department stated last month that it would not defend its own laws banning gay marriage, with Justice Secretary Cesar Miranda stating that the government can no longer continue to discriminate against the gay community.
Watch a report on the couple and the license denial, AFTER THE JUMP…