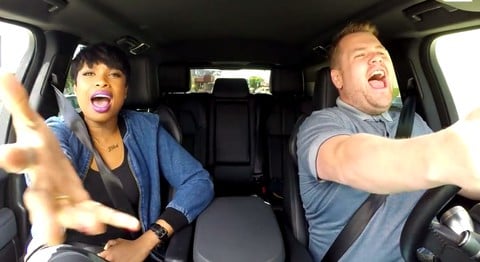 There are few who can belt a tune like Jennifer Hudson, so who better to pick up for a round of carpool karaoke?
Hudson joins Late Late Show host James Corden on his drive to work during which they sing "Trouble", "Spotlight", "And I Am Telling You", belt out an order at the fast food drive-thru, pay a visit to Hudson's star on the Hollywood Walk of Fame, and gossip about Oprah.
And thankfully they didn't get into an accident.
Watch the hilarious clip, AFTER THE JUMP…