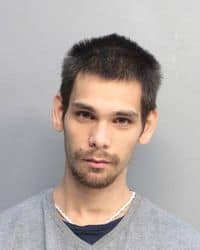 Andras Janos Vass, a Hungarian national, was convicted of human trafficking and racketeering on Thursday for imprisoning young gay men in a north Miami home and forcing them to prostitute themselves for up to 20 hours each day, the Miami Herald reports:
According to authorities, the ringleaders met two victims in Hungary through a website called GayRomeo.com. Another victim was "living with gypsies" as a male prostitute in Hungary when he met one company representative through Facebook.
The three victims testified during the four-day trial in Miami-Dade. Jurors deliberated just 30 minutes.
In 2012, the company flew the three victims — in their early 20s — to New York City, where they lived in a cramped one-bedroom apartment while performing sex acts around the clock, sometimes with johns, other times on live web cameras, according to the arrest warrant.
The trafficking ringleaders held travel documents and threatened the families of the young men, the paper reports. Vass faces from 21 to to 155 years in prison. The sentencing is June 2.