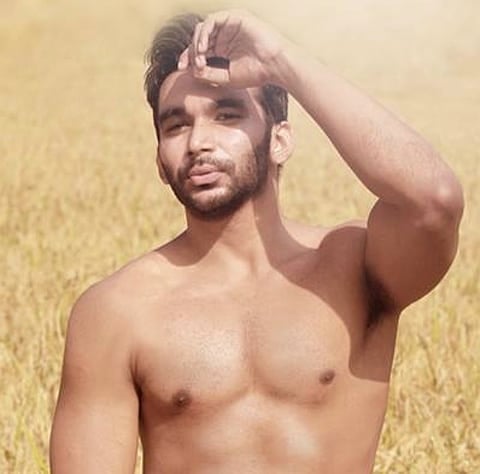 Thahir Mohammed Sayyed, the sole entrant from India in the 2015 Mr. Gay World competition, has dropped out and gone into hiding, citing threats to his religious family who lives in Kochi, DNA India reports:
"I am withdrawing from the contest."
I hope the organisers appreciate the difficulties I faced. I cannot take this pressure," he said in a message, refusing to come on the phone. "I have switched off my phone to prevent getting any 'unwanted' calls," he added.
When asked whether he and his family are safe, he said, "It would be unfair for me to drag them into any trouble." He also refused to comment on any ongoing pressure from his community, saying, "Talking about this will only worsen things".
Sayyed and his family had remained incommunicado and couldn't be found at both their Kochi and Kottayam homes. Human rights and LGBT activists in Kerala were alarmed after dna front-paged the plight of this part-time model and fashion designing post-grad from Brisbane, Australia. His family was prevented from praying at the local mosque and threatened with ostracism after his entry into the pageant became public.
The Hindu adds:
Eric Butter, who together with Dean Nelson started Mr Gay World in 2009, said the event was created precisely to combat homophobia, which appeared to have denied Mr. Sayyed his opportunity.
TIME reports on the withdrawal:
The weeklong event will begin in Knysna, South Africa, on Sunday and will feature contestants from 20 countries. Sayyed would have been the only Asian participant.