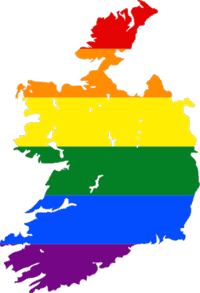 Members of Ireland's Senatorial body have greenlit the Children and Family Relationship Bill, legislation allowing gay couples to adopt children, in a 20-2 vote.
After nearly eight hours of discussion and over 120 individual amendments to the original text, the Irish Seanad Éireann concluded that same-sex couples should be allowed the same rights as their heterosexual counterparts. Ireland's president Michael D. Higgins will have to sign the bill allowing for gay adoptions into law before it goes into full effect.
The new law marks the latest of steps that the Irish legislature has made in the way advancing LGBT rights ahead of its upcoming referendum on same sex marriage.
Though public opinion polls predict that the Irish public is overwhelmingly in favor of marriage equality in Ireland, governmental officials have cast a fair amount of doubt on the referendum's outcome. In the months leading up to the vote incidences of violence against LGBT-identified people have increased despite the increased visibility of high-profile LGBT Irish figures.