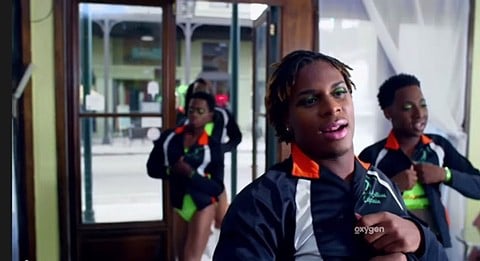 Towleroad readers may recall the Prancing Elites, a dance team from Alabama which caused controversy after appearing in a local Christmas parade.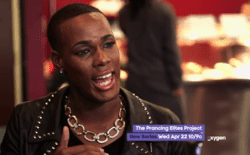 One onlooker told FOX10 at the time: "I was outraged and appalled. I never expect anything like this at the Semmes Christmas parade. If they were gonna put this kind of activity in the parade, they should have notified the people of Semmes so that we had a choice whether we wanted out children to attend and see something like that."
Now the troop is the subject of a reality series, The Prancing Elites Project, on Oxygen which premieres tonight at 10/9c. From its synopsis:
Set in the high-stakes world of Southern dance teams, this show chronicles the story of the Prancing Elites—an all-male competitive dance team in Mobile, Alabama who are looking to go from a one-click-wonder to a national sensation. With big personalities and even more heart, these five best friends will navigate the pitfalls of stardom and interpersonal drama all while attempting to break down the stereotypes and barriers put in their path towards success.
In tonight's episode, the group gets some encouragement from (and freaks out upon meeting) Real Housewives of Atlanta star Nene Leakes.
Watch, AFTER THE JUMP…