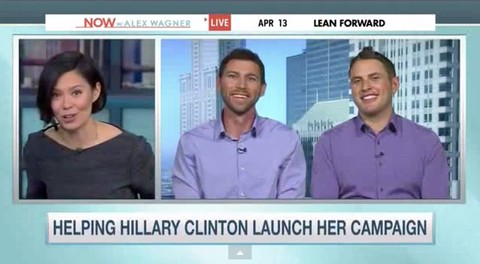 Nathan Johnson and Jared Milrad, the gay couple featured in Hillary Clinton's first campaign ad, appeared on MSNBC last night for an interview.
The couple talked about the country's growing acceptance of marriage equality.
"We're a normal couple that does normal everyday things," says Johnson.
The couple invited Clinton to their wedding but says they've received "no formal word yet" from the candidate.
They also react to reports that the video has been slapped with an 18+ age warning by Russia because of the fact that the couple appears holding hands in the video.
"We were incredibly disappointed to see that," says Johnson.
Watch, AFTER THE JUMP…