Barry Manilow's friend Suzanne Somers confirms the singer is gay and his marriage to longtime partner/manager Garry Kief was "freeing" for him.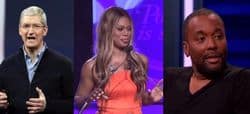 Apple CEO Tim Cook, director Lee Daniels, actress Laverne Cox, soccer player Abby Wambach and Transparent creator Jill Soloway make the list of TIME's 100 Most Influential People.

 Mike Huckabee to announce presidential plans on Fox News tonight. 

 The U.S. Supreme Court may soon take up cases involving gender reassignment surgery for trans inmates and challenges to state bans on "ex-gay" therapy. 

 Zayn Malik gets his nose pierced. 

 State judge strikes down Kentucky's ban on same-sex marriage and immediately puts decision on hold. 

 ESPN reporter Britt McHenry has been suspended after a video of her badmouthing a tow truck attendant found its way online.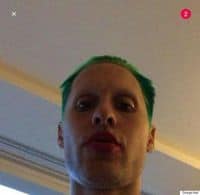 Jared Leto shows off more of his Joker look. 

 Maggie Gallagher vomits up new article for the National Review on why she, unlike Sen. Marco Rubio, would not attend a gay wedding. "The problem for me in celebrating your gay wedding, as much as I love you, is that I would be witnessing and celebrating your attempt not only to commit yourself to a relationship that keeps you from God's plan but, worse, I would be witnessing and celebrating your attempt to hold the man you love to a vow that he will avoid God's plan. To vow oneself to sin is one thing, to try to hold someone you love to it — that's not something I can celebrate."

 A Philadelphia judge has upheld all charges against the three alleged Center City gay bashers. 

 Anna Kendrick to release series of autobiographical humor essays. 

 Lucasfilm responds to 7-year-old's request to let Jedi marry.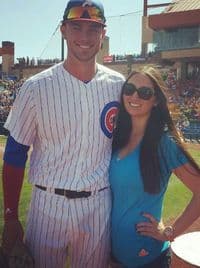 Meet Kris Bryant, Chicago Cubs third baseman and the hottest new guy in baseball. 

 See who made Out's 9th Annual Power List. 

 Turns out the anti-gay auto shop owner in Grandville, Michigan doesn't have a city business license. 

 #FlashbackFriday – 50 years ago today gays picketed the White House for the very first time. 

 The Vatican has ended its battle with a U.S. nun group over the groups emphasis on working against poverty and social injustice rather than abortion and gay marriage. 

 Gwyneth Paltrow fails the $29 food stamp challenge. 

 President Obama calls delay in Loretta Lynch confirmation "embarrassing."

 Adam Lambert continues his tease of "Ghost Town."