SC officer charged with murder in Walter Scott shooting.

Edward Snowden hologram replaces tribute bust in NYC park.

Here are some on-set photos of Joseph Gordon-Levitt playing Snowden.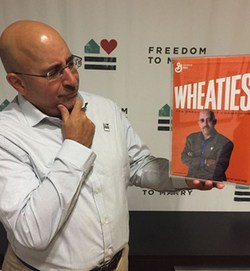 Breakfast of Champions: Freedom to Marry's Evan Wolfson appears on a commemorative box of Wheaties.

Suri Cruise hasn't seen her father for a year.

Herd of bison is first wild herd to roam U.S. in more than 100 years: "Alaska Department of Fish and Game biologist Tom Seaton opened the gates to the pens early Friday. The bison followed his snowmachine across the Innoko River to grass meadows in the Lower Innoko/Yukon Rivers.  The Division of Wildlife Conservation spokesperson Cathie Harms said they had already started behaving like wild animals."

Three takeaways from Indiana 'religious freedom' law frenzy.

Derek Hough strips down for cryotherapy session.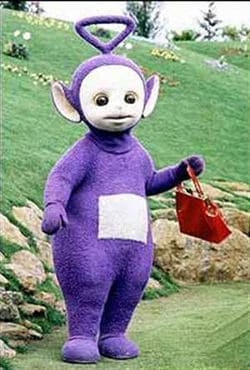 Plans are underway for a Teletubbies reboot.

Conservative lawmakers in North Carolina are trying to stop medical students from learning how to perform abortions.

NASA chief scientist: we'll discover extraterrestrial life by 2025. "I think we're one generation away in our solar system, whether it's on an icy moon or on Mars, and one generation [AWAY]on a planet around a nearby star."

Mystery artist Who Is Fancy? reveals himself.

Openly gay Irish Senator Katherine Zappone writes letter to neighbors asking them to support equality in upcoming marriage referendum.

Owner of Chattanooga's largest gay bar pleads guilty to tax evasion: "John Lewis Blewett, 70, owner of the Images dance and show bar on Lee Highway, pleaded guilty to one felony count of filing fraudulent Tennessee sales tax returns. Hamilton County Criminal Court Judge Barry Steelman sentenced Blewett to six years supervised probation and ordered Blewett to pay the state for the unpaid taxes…

Michael Huisman is buff, shirtless, and shiny in new Age of Adaline image.

Gay former 49ers and Raiders offensive lineman Kwame Harris arrested in San Francisco after hit-and-run collisions under the influence of drugs, and biting a police officer's hand.

Vatican rocked by gay orgies and murder…

NYT review of Larry Kramer's new novel The American People. "It's like being hit by a truck, the book is so all over the place," the novelist Andrew Holleran, who has known Mr. Kramer since the 1970s, said of the book. "What I admired as a writer was the imaginative energy and the amount he takes on."

New Brunswick, Nova Scotia salmon catches banned in 2015: "The conservation measure was supported by the Atlantic Salmon Federation, the New Brunswick Salmon Council, the Nova Scotia Salmon Association, and the Miramichi Salmon Association, which petitioned the minister for a one-year moratorium on the issuance of salmon tags in response to declining salmon numbers."