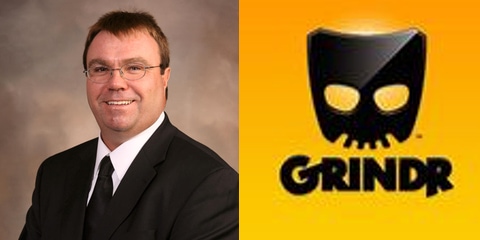 Rep. Al Carlson (below, right), the Republican House leader in North Dakota, is standing behind Randy Boehning, the GOP Representative who was outed after a Bismarck man contacted a local newspaper and said he had received d–k pics of the lawmaker on the gay hook-up app Grindr.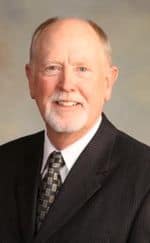 Carlson told the Forum News Service:
"This is news to most of us, and what Randy does in his private life is his own business and he's a good legislator. And we will defend the work that he's done as a legislator for his district because he's done a good job."
As for the d–k pics, Carlson says he doesn't get it and would never do such a thing himself:
"I'll never understand it. No matter how long I live, I'll never understand that kind of things going on, but that's a – he did it. Did it affect the way he does his job? I don't believe that it did. Again, it's his private life. Would I have done it? Absolutely not."
Boehning had alleged that he had been threatened with being outed by a fellow lawmaker. Carlson says they'll investigate:
"So as far as what we can do, there's not a whole lot we can do. I have not talked to Randy. When he gets back, I'll talk to him about the circumstances and see if there's anything legislatively that we need to address, because that policy will not exist, where somebody blackmails somebody else for a vote in this place. You shouldn't have someone trying to wreck your personal life because of some vote that they want you to take."
Boehning, who said after being outed that he is bisexual, voted against a recent North Dakota bill that would have banned discrimination based on sexual orientation.
Carlson also voted down the bill.