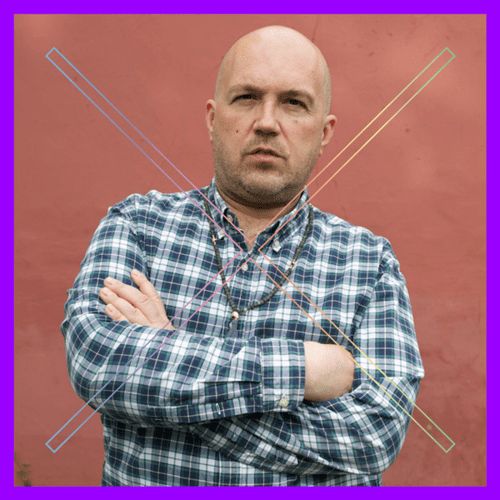 BY OCCUPY THE DISCO / TAD HAES
Vanessa Daou: 'Love Is War (Severino & Terry Farley Dub Is War Mix)'
Vanessa Daou's 1996 single 'Two To Tango' became a 90's club staple after getting a popular rework by New York legend Danny Tenaglia. Nearly 20 years later, one of Horse Meat Disco's prolific producers/DJs, Severino Panzetta, alongside Terry Farley of Roach Motel, have given her 2013 'Love is War' track their special touch to make yet another one of her soft spoken-word driven recordings into a hip-moving anthem. The simple, single note keys combined with an addictive bass line are the perfect instrumentals for Vanessa's vocal work, making it a sure hit for late night crowds. 
More new music AFTER THE JUMP…
The Carry Nation (Will Automagic and Nita Aviance) has become a powerhouse in the underground gay dance scene in Brooklyn over the past few years and their latest release is a collaboration with another talented queer duo in New York, DONKEY. Together they created 'Late At Night,' a dark, yet uplifting record that is already familiar to those who have recently attended The Carry Nation's events.
Luv Jam's 'Californian Freestyler' gets a fresh, piano-heavy remix by Dresden-based producer Jacob Korn, which I've been obsessing over for the past few weeks. Listen to the full track on Spotify.
Fort Romeau has made a few appearances here and there on The OXD Mirror, but this time British producer comes with his second full length release, Insides. 'All I Want' is one of my favorite cuts, featuring a breezy piano melody and beautiful ethereal moods. The full album is available on Spotify.
And speaking of ethereal and breezy moods, Ibiza balearic legend José Padilla (former resident DJ at the infamous Café del Mar) is set to release a new album this year in June on one of my favorite labels, International Feel. The first single is 'Day One' which is also available for full stream here.
THIS WEEKEND WE GIVE BACK TO OUR COMMUNITY BIG TIME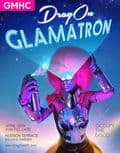 SATURDAY: DRAGON BENEFITING GMHC
We are proud and excited to be providing the music at this year's DragOn, the annual showcase of creative costume and drag talent benefiting GMHC. This year's theme is GLAMATRON. Time to show off your vision of the future! Drag is encouraged, but not required – anyone is welcome to join in the fun or just enjoy all the looks. And yes, the OXD crew will be sporting visionary couture. Tickets available on GMHC's website.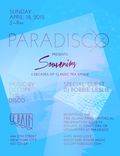 SUNDAY: PARADISCO X SOUVENIRS BENEFITING THE FIRE ISLAND PINES HISTORICAL PRESERVATION SOCIETY
Our friends at Fire Island Pines Historical Preservation Society have been working meticulously over the past few years to archive and document the history of LGBT music, art, architecture, politics and lifestyle out in Fire Island, past, present, and future. It's a history that is pivotal to the music and nightlife we enjoy today, and remains as one of the most unique gay destinations in the world. We're teaming up with them for our weekly party Paradisco to celebrate three decades of classic tea dance music along with guest DJ Robbie Leslie.  Many of you may know Robbie as a resident DJ at NYC's The Saint, The Pavilion and Sandpiper in Fire Island, or from listening to him on SiriusXM Radio's Studio 54 station. We will be collecting a suggested, voluntary donation of $5.00 at the door (or more if you are feeling generous) on behalf pf FIPHPS so they can continue their mission of documenting the rich history of Fire Island Pines and Cherry Grove. For more info on their project, visit www.fiphps.org
OCCUPY THE DISCO (OXD) curates and recommends music events to the gay community in NYC—in an effort to move the focus of the nightlife scene beyond the promoter and venue and to the music itself. OXD's goal is to educate, entertain, engage and empower the gay audience to reclaim their ability to question and experience the unknown. The OXD Mirror will serve to showcase tunes that are definitely off-the-beaten-path but rightfully deserve the attention of the gay ear.
Follow us on Soundcloud! You can listen to our curated weekly playlists featured on Towleroad.  to listen to tracks posted from past weeks. For more information on OXD, check out our website and accompanying blog at www.occupythedisco.com, like us on Facebook, or follow us on Twitter: @OccupyTheDisco.