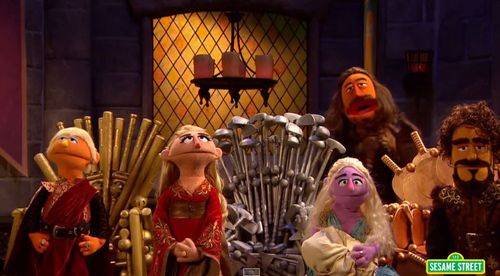 With the return of Game of Thrones right around the corner, Sesame Street is tapping into the pop culture buzz with "Game of Chairs," which features four puppets vying to become ruler over all of Jesteros.
Thankfully all depictions of incest, slavery, and gruesome murder from the HBO series have been removed in this puppet parody. Minor spoilers for seasons 1-4 though.
See who comes out on top, AFTER THE JUMP…
The season 5 premiere of Game of Thrones airs Sunday, April 12 at 9pm on HBO.