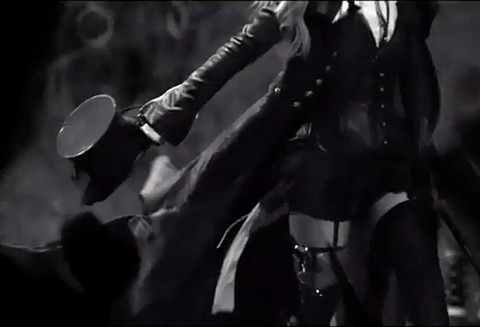 Madonna teased this week's premiere of the video for "Ghosttown" with a 16-second clip on music streaming service TIDAL. The full clip is set to debut tomorrow on live streaming app Meerkat.
The clip, which is obscured by a murky filter and accompanied by foreboding noises like sirens and a beating heart, shows a woman (likely to be Madge herself) running through a black-and-white landscape in a long coat, garters, and clutching a top hat.
There's also at least one wolf or wild dog and a burning crucifix (of course).
Watch, AFTER THE JUMP…