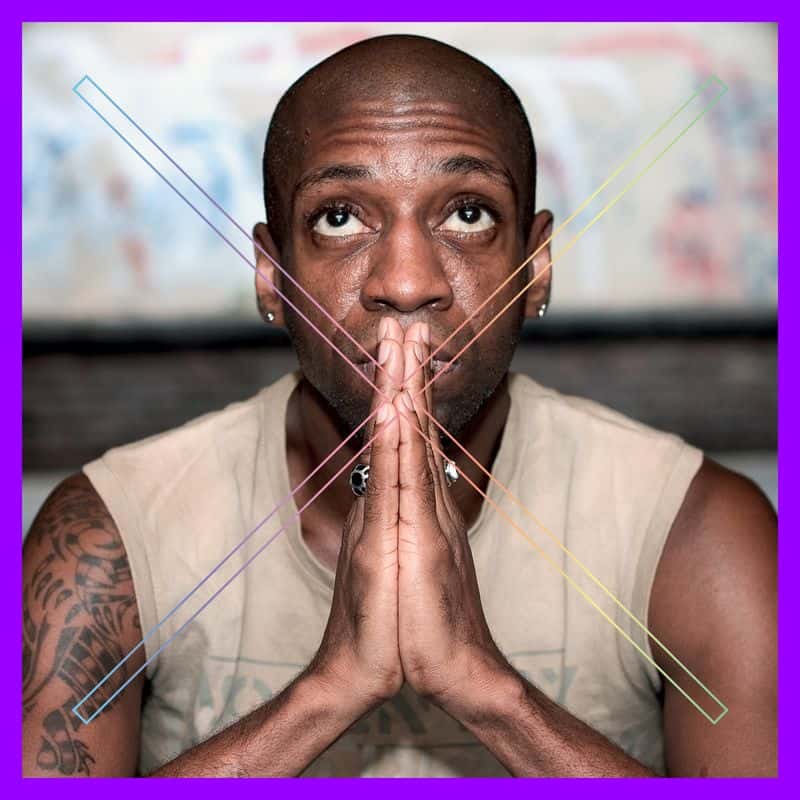 BY OCCUPY THE DISCO / JOSH APPELBAUM
Robert Owens: 'This Time'
Even though house music is as well known today as mainstream genres like pop, rock, and R&B, it has not always been so commonplace or well-regarded as it is in 2015. Chicago was one of the first hold outs for house music, where this new and evolving music style broke race and sexual orientation barriers in the 80s – bringing people together under this new form of rich, soulful dance music, and eventually spreading all over the world.
London-based record label Midnight Riot, known for their compilations of original disco and house tracks along with classics and B-sides, have put together a really great album that pays tribute to Ron Hardy, the Music Box, and the formative years of Chicago House. The album mixes vintage material with tribute tracks from current artists and Chicago legends, like vocalist Robert Owens. Owens is Chicago House royalty; one of the few that has reserved his soulful vocal talents for dance music. 'This Time' is his excellent contribution to this Chicago-centric compilation, which features many queer artists like Owens himself, and the likes of The Cucarachas, The Carry Nation, Severino, Alinka & Shuan J Wright, and The Black Madonna.
More new music, AFTER THE JUMP…
Speaking of Chicago House,

Derrick Carter

's protégé

Honey Dijon

has put out a beautiful new track with

Tim K

and vocalist

Jason Walke

r called 'Burn,' an homage to the vocal house upbringing Honey experienced in New York City in the 90s. Check out her interview with Vice's Thump from this week

here

.

FKA Twigs has been one to watch for the past year, and this star on the rise has been a darling of the festival scene (and also is the darling fiancé of Twilight actor Robert Pattinson). Techno and electronic producer Craig Williams, who hails from LA via Sydney, gives Twigs' 'Two Weeks' an entirely new bassed out spin.

As the temperatures rises moving further into spring, it's only a matter of time until those blissed out poolside tracks start to pop up. Luke Million gives us a dreamy remix of Aussie duo Porsches' 'Horses' that'll have you ready for some serious summer action. Farbror Resande Mac also has also put out the aptly-named track 'Quaaludes', a dreamy track with some heavy 80's synth influences thrown in.

I

shared Luke Solomon's 'Stop The Riot'

when it came out last summer. Since then, he's produced two new remixes for a series of mixes he plans to release on Classic Music Company, one them being

Shit Robot

's awesome pulsing house edit seen here.

Deetron is known for adding an outer space-like feeling to the many remixes he puts out, including this brand new one for Huxley's 2014 single 'I Want You.' It's chilling and delightfully dramatic.

Jakkin Rabbit is comprised of deep house veterans Marc Spence and Danny Kane, and they're about to release their new EP Obsession. As part of that EP, their originally slow, silky track 'Love Or Money' gets a boost of hypnotic energy via DJ Sneak.

Slow Knights is the creation of ex-Scissor Sister Del Marquis, featuring vocalists Rod Thomas (Bright Light Bright Light), Xavier, Mykal Kilgore and Bridget Barkan. Their sophomore album Living In A Dark World dropped this week, including the first single 'Candy Sugar Rush.' Louis La Roche adds in his upbeat nu disco production to the track, and it's perfect for the dance floor.
This weekend in NYC: Paradisco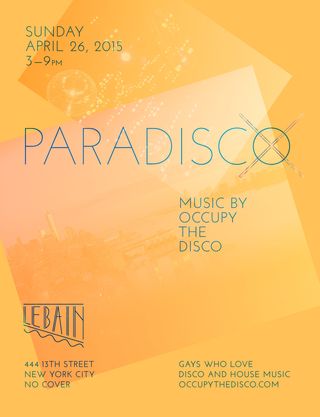 Our weekly disco tea dance continues on at Le Bain at The Standard, Highline in NYC. Come catch the best views of the city from inside or on the roof, and enjoy some daytime disco and house music, much of which you hear right here on Towleroad. The rooftop bar is open now too for your springtime enjoyment.  Come early to avoid lines – 3 to 9PM, 444 W 13th St. RSVP for the event here.


The OXD Mirror is a weekly music column brought to you by the boys of OCCUPY THE DISCO (OXD), a New York City based collective created by three music lovers, Ru Bhatt, Josh Appelbaum, and Tad Haes, who want to share their love for disco, house and dance music with the world.
OCCUPY THE DISCO (OXD) curates and recommends music events to the gay community in NYC—in an effort to move the focus of the nightlife scene beyond the promoter and venue and to the music itself. OXD's goal is to educate, entertain, engage and empower the gay audience to reclaim their ability to question and experience the unknown. The OXD Mirror will serve to showcase tunes that are definitely off-the-beaten-path but rightfully deserve the attention of the gay ear.