In remarks prepared for a meeting of Boy Scouts of America leadership today, BSA president and former Defense Secretary Robert Gates called on the organization to drop its ban on gay adult leaders, Buzzfeed reports: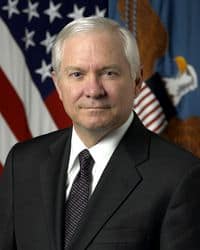 Gates was at the helm of the Pentagon at the end of "don't ask, don't tell" and is now leading the Boy Scouts as it addresses its ban on gay members. In 2013, the scouts ended its ban on gay youth members but maintained its ban on gay adult leaders.
According to his prepared remarks, Gates said that "events during the past year have confronted us with urgent challenges I did not foresee and which we cannot ignore." 
Gates stated that the BSA must acknowledge that local councils are already "in open defiance" of the ban, citing the Greater New York Council as an example. Last month, the council hired openly gay 18-year-old Pascal Tessier to serve as a leader at its scout camp this summer. 
Gates continued: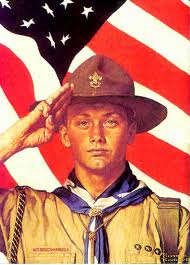 Nor can we ignore the social, political and juridicial changes taking place in our country – changes taking place at a pace over this past year no one anticipated. I remind you of the recent debates we have seen in places like Indiana and Arkansas over discrimination based on sexual orientation, not to mention the impending U.S. Supreme Court decision this summer on gay marriage. 
I am not asking the national board for any action to change our current policy at this meeting. But I must speak as plainly and bluntly to you as I spoke to presidents when I was director of CIA and Secretary of Defense. We must deal with the world as it is, not as we might wish it to be. The status quo in our movement's membership standards cannot be sustained.
We can expect more councils to openly challenge the current policy. While technically we have the authority to revoke their charters, such an action would deny the lifelong benefits of scouting to hundreds of thousands of boys and young men today and vastly more in the future. I will not take that path.  
Read Gates full remarks, AFTER THE JUMP…
Zach Wahls, executive director of Scouts for Equality, reacted positively to the news.
"Dr. Gates has built his reputation on straight talk, and I'm glad he's fully endorsing a re-evaluation of the Boy Scouts' ban on gay adults," he said in a statement. "It seems like the Boy Scouts will continue an internal dialogue about the subject and that a full vote within the next year or two is imminent."
Hearing that Dr. Gates received a standing ovation after delivering his remarks calling for change.

— Zacharia Wahls (@ZachWahls) May 21, 2015 
Developing…