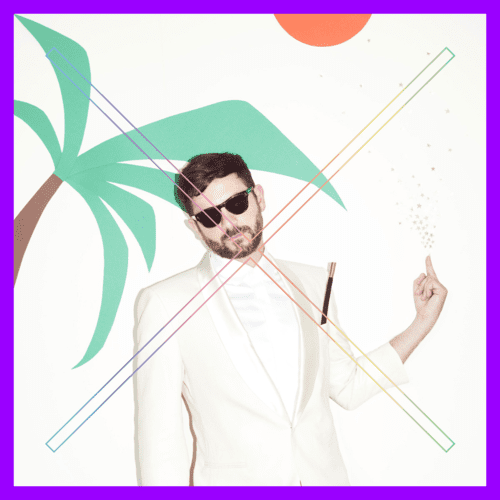 BY OCCUPY THE DISCO / RU BHATT 
Belgian producer & DJ Stephen Fasano, a.k.a. The Magician, is an artist we've enjoyed since the inception of Occupy The Disco. He originally caught our ear with his brilliant remixes and his long standing series of mixtapes, called Magic Tapes, but it's on his original tracks where he truly gets a chance to shine.
Following the success of last year's 'Sunlight' (more on that track below), he releases his first original track in 6 months, 'Together'. The catchy lyrics, bubbling melody and thumping basslines make the whimsical tune a surefire way to to bring joy to any dance floor.
Check out more summery tracks, AFTER THE JUMP…
Monarchy producer Andrew Armstrong's Horixon project (with John Sambrooke) has returned and enlists vocalist Maya on their latest, single, 'Hold It Like I Own It.' Tim Sullivan gives the seductive track a cosmic-disco makeover under his This Soft Machine moniker.  
Bicep goes balearic with their latest tune, 'Celeste'. It's a reconstructed version of Thievery Corporation's 'Satyam Shivam Sundaram,' from the south-Asian inspired 2005 album The Cosmic Game.  The percussive rhythms and gentle pianos are complemented by ethereal, soulful vocals reminiscent of an ashram. 
We first encountered NYC's Sean Glass through his involvement in bringing major early OXD favorites such as Moon Boots, Duke Dumont and Plastic Plates to New York. Glass turns up the atmosphere on Flight Facilities 'Down to Earth' creating an epic track that is available for a free download. The track is dedicated to his friend Dan Fredinburg, who fell victim to the Nepal Earthquake. 
UK's Shura brings an early Janet Jackson-like quality to her breathy ode to hidden desire, '2shy'.
Finally, we return to the ashram with a throwback to last year's Magician track, 'Sunlight', which is given a 'Shanti/Ashtangi' treatment thanks to NYC's Scott Martin. It's a beautiful take on the dance anthem, perfect for your sun salutations. 
 OCCUPY THE DISCO (OXD) curates and recommends music events to the gay community in NYC—in an effort to move the focus of the nightlife scene beyond the promoter and venue and to the music itself. OXD's goal is to educate, entertain, engage and empower the gay audience to reclaim their ability to question and experience the unknown. The OXD Mirror will serve to showcase tunes that are definitely off-the-beaten-path but rightfully deserve the attention of the gay ear. 
This week's post was written and curated by Ru Bhatt. Check out more of his music picks on his podcast, The Ru-Mix and on Made In Brazil. 
Be sure to check out these tracks and more on Soundcloud. For more information on OXD, check out our website and accompanying blog at www.occupythedisco.com, like us on Facebook, or follow us on Twitter: @OccupyTheDisco.