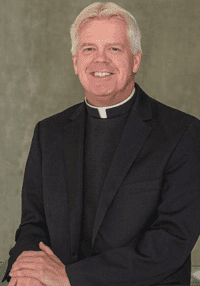 Rev. Warren Hall, the director of campus ministry at Seton Hall University who was fired earlier this month after posting a NO H8 photo on his Facebook, has come out publicly as gay in an interview with Outsports. 
"I have to be myself," said Hall. "I can't worry what other people think."
The Archbishop of Newark, John Myers, told Hall before his removal that while "none of us want bullying," the school couldn't allow Hall to pursue a "further agenda" while at Seton Hall. Hall, however, says he posted the initial photo on Facebook last fall mostly on the idea of opposing race-based hate. Hall said he's unsure what's next for him but that he's written to the Archbishop asking for a six-month sabbatical. 
Hall also discussed his firing in the wake of openly gay NCAA player Derrick Gordon's transferring to the school.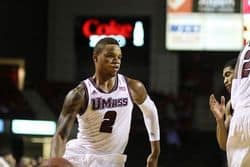 "With Derrick Gordon going to Seton Hall as an openly gay athlete, I don't think he'll have trouble here with the student body or with the faculty," Hall said. "How the administration handles that, I do not know. When he's walking across campus holding hands with his boyfriend, what is the administration going to think of that? But the student body here is very open and welcoming."
Hall added that he's spoken to a number of LGBT students on campus and not one of them has reported being mistreated by students or faculty. 
Check out the full Outsports article here.