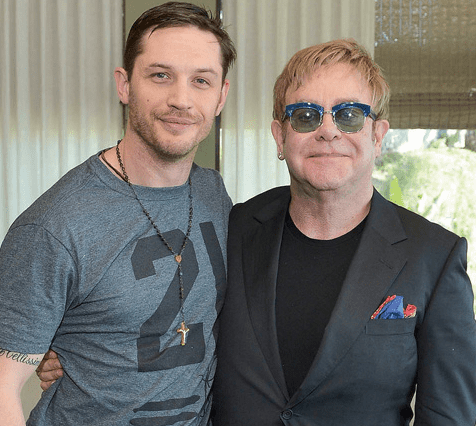 The upcoming biopic Rocketman starring Tom Hardy as Elton John will eventually be turned into a musical for Broadway and London's West End, Broadway.com reports:
The project, currently titled Rocketman the Musical, will feature the classic rock legend's canon and has Tony-winning Billy Elliot book writer Lee Hall on board.
Initial casting and a detailed timeline for the project have not yet been revealed. Old Vic Theatre Chief Executive Sally Greene said to The Sun that the forthcoming biopic of the same name is the priority, and the stage project will follow.
The Daily Mail adds:
A spokesman for the star this morning said the project was 'way, way off' but said 'lots of exciting things' were to in the works.
It comes after Hollywood heartthrob Tom Hardy told of his nerves at undertaking the central role in a film about the singer's life.
The 36-year-old actor admitted he finds singing difficult, telling the newspaper: 'I'm not really a singer. I have no idea really.'