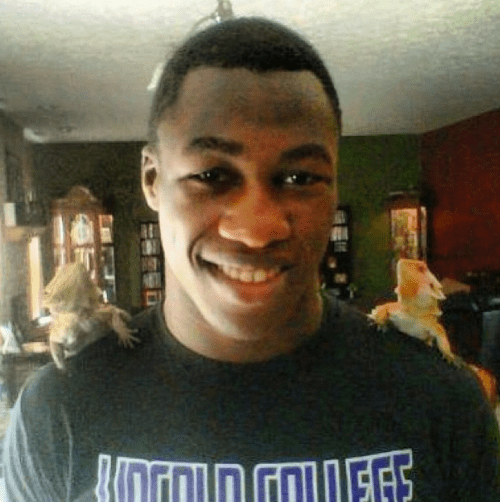 Michael Johnson, once a college wrestler at Lindenwood, University in Missouri, was expelled from his school and arrested in 2013 after a one-time sex partner reported to the police that Johnson had infected him with HIV. Johnson had recently informed the man of his newfound HIV status, but according to the man, he believed that Johnson knew of his status while they were sexually active. In the two years since Johnson was first arrested, five other men have come forward with similar allegations, one of whom is also now HIV positive. In their investigation, authorities found video recordings that Johnson had made of himself having sex with multiple men, evidence which the state used against him in its criminal suit.
Johnson's court trial came to a swift close earlier this week where a jury found him guilty of two Class A felonies for infecting two men and four Class B felonies for exposing other men to the virus. Ultimately the trail boiled down to two opposing narratives. All throughout his trial Johnson insisted that he'd disclosed his status to each of his partners once he knew he'd become positive himself. Each of his accusers claimed that they had no idea that Johnson was poz. 
Writing for Buzzfeed, Steven Thrasher describes the state's case against Johnson as one shot through with dated, unreliable science from an era in which we did not fully understand HIV as well as high-strung emotions. During his days as a competitive athlete Johnson often used the stage name "Tiger Mandingo," an identity that he would often use on the hookup apps that he used to meet men. 
Today the jury handed down its final sentence–a total of 60 years in prison, that Johnson's legal time is challenging for him to be able to serve concurrently, which would cut his sentence down to 30 years.
Wrote AIDS activist Peter Staley on Facebook:
Missouri, and Johnson's sex partners, may well feel they got some sort of justice today, but at what cost? This verdict and sentence will make it much harder to slow the spread of HIV. Others will become infected because of today's "justice." This sentence practically screams "don't get tested" to every citizen in the state, especially young black men.