A bill that would have protected Nebraska's LGBT community from discrimination in the workplace was tabled yesterday after a test vote in the state's unicameral legislature failed to secure the necessary 25 votes to advance the measure. 
Sen. Adam Morfeld (pictured), who you may recall from his fiery smack down of an anti-gay witness during a committee hearing earlier this year on a bill that would allow gays to serve as foster parents, was the chief sponsor of the legislation.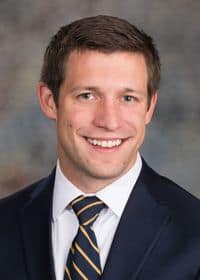 Lincoln Journal Star reports:
"We're missing out on talent," he said Thursday. "They don't want to start a family here, because if they put a picture of their significant other on their desk, they could be fired in this state."
The Lincoln and Omaha chambers of commerce came out in favor of the measure in February, saying it would help boost the state's workforce.
But opponents called the legislation unnecessary.
"We're making a problem here," said Sen. Lydia Brasch of Bancroft.
The test vote was 20-12.