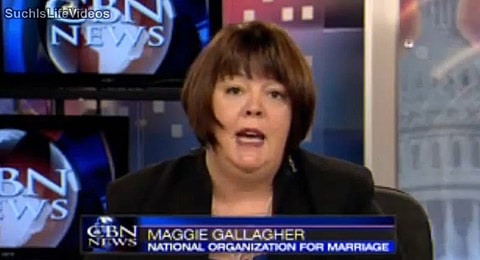 Maggie Gallagher has lost the marriage battle. The National Organization for Marriage founder even knows she and her side have lost. 
But that isn't stopping Gallagher from pulling out all the stops in a final, futile plea to Supreme Court Justice (and likely swing vote) Anthony Kennedy in a letter published over at the National Review: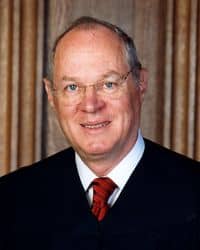 The forces for gay marriage are powerful. You have been their hero in the past, when gay people were not so powerful. The tables are turned now, as I think is clear to everyone. The LGBT community has built a powerful cultural, legal, and political movement. They are not helpless or friendless. They do not need you to distort the Constitution to win the right to live as they choose. We who believe in the traditional understanding of marriage do need your help. We live at a time when our livelihoods are under new attack, when our standing as equal citizens is under attack, when the system of ideas and the deep human realities that gave rise to marriage for millennia are now being dismissed as mere bigotry, as irrational, incomprehensible hatred.
Gallagher goes on to list four reasons why Kennedy should reject marriage equaliy, none of which are very convincing. You can read her full letter here if you care to do so.