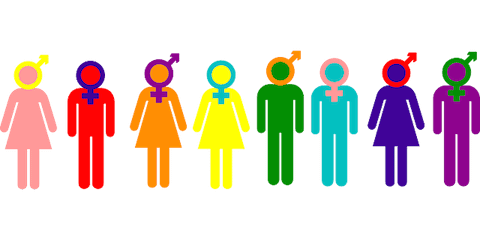 Mx, a gender-neutral honorific sometimes used by transgender or genderfluid people, is being considered for the next edition of the Oxford English Dictionary. Mx's use in business has been on the upswing in the past two years. More and more organizations like banks, universities, and state mail services have begun to recognize the identifier after an increased use by their customers. 
"This is an example of how the English language adapts to people's needs, with people using language in ways that suit them rather than letting language dictate identity to them," explained Jonathan Dent, assistant editor of the OED.
According to Dent, Mx's addition to the dictionary would be the first honorific addition in recent history. Mx, meant to convey gender non-conformity and fluidity rather than express transness, would be a significant step forward in advancing how the general public thinks of people outside of the binary. While many see the move as progressive, there are some who aren't entirely supportive.
"I think that it's ugly. And whichever way you pronounce it as mix, mux or Mx it's going to sound inept and uncomfortable," explained Roland Sussex, Emeritus Professor of Applied Language Studies at University of Queensland. "The trouble is that you want something that is going to sound OK. And I'm afraid Mx looks like a half-blown scientific formula or expression of some kind. And mux, it just doesn't sound very nice."