State Department releases hundreds of emails from former Secretary of State Hillary Clinton on Benghazi.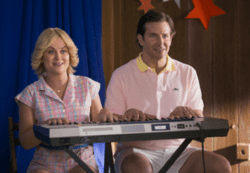 First look at Bradley Cooper and the rest of the returning "teenagers" for Netflix's Wet Hot American Summer: First Day at Camp.

 Petition calling on TLC to cancel 19 Kids and Counting in the wake of Josh Duggar's molestation allegations grows to over 12,000 signatures.   

 Joe Jonas gets naughty with Adam Levine on Instagram.

 Reese Witherspoon cast as Tinkerbell in Tink, Disney's upcoming live adaptation of the Neverland fairy. 

 Northern Ireland Assembly won't punish the country's former Health Minister Jim Wells for claiming gay parents are more likely to abuse children than straight parents. 

 Mindy Kaling and B.J. Novak to pen book about their relationship.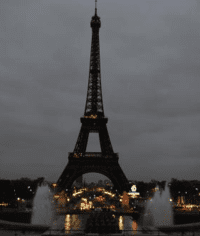 Eiffel Tower staff on strike to demand more help dealing with pickpokets in the area. 

 The religious right is unsurprisingly furious with Boy Scouts President Robert Gates' call for the organization to end its ban on gay adults. 

 Yet another Antarctic ice mass is becoming destabilized. "Thursday in Science, researchers from the University of Bristol in Britain, along with researchers from Germany, France and the Netherlands, reported on the retreat of a suite of glaciers farther south from Larsen B and C along the Bellingshausen Sea, in a region known as the Southern Antarctic Peninsula."

 Baltimore grand jury indicts all six police officers who had been charged in the death of Freddie Gray.

 Released emails show Florida's then-Governor Jeb Bush struggling to explain his opposition to gay adoption.

 India's first gay matrimonial ad courts controversy for having caste requirement. 

 Brad Pitt's World War Z sequel gets June 9, 2016 release date. 

 The gang's all here in the new Magic Mike XXL poster.

 CBS has already scrapped David Letterman's Late Show set. 

 NYT looks at the lonely fight against Belize's anti-gay laws. "Belize has never had an inciting incident to catalyze a movement, like the 1969 Stonewall uprising. There is no annual Gay Pride parade. No member of government or other prominent figure has ever come out. No gay bars or ritual "safe spaces" exist as places for people to meet, just carefully organized house parties and private encounters on Facebook. The L.G.B.T. community in Belize, with the exception of a dedicated corps of organizers and supporters, remains timid, fractured and apolitical. Unibam itself has only 128 members, in part because of people's concern that their names could be made public."

 Sen. Mike Lee (R-UT) likens Chris Christie's support for the PATRIOT Act to "political pornography."

 Longtime activist Cleve Jones pens op-ed marking Harvey Milk's 85th birthday. "As I look back over the decades, I marvel at the progress our community has made in achieving our rights and know that Harvey would be proud. And as we wait for the Supreme Court's decision on marriage equality, I know that Harvey would remind us that our struggle is not yet won — no matter what the court decides."