Hawaii's Supreme Court dismisses lawsuit challenging the state's gay marriage law.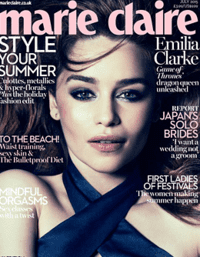 Game of Thrones star Emilia Clarke explains why she turned down Fifty Shades of Grey. "I really wanted to work with [Fifty Shades director] Sam Taylor-Johnson because she's f–king amazing. But there is a huge amount of nudity in the film. I'll never say, 'I'm never doing nudity' because I've already done it, but I thought I might get stuck in a pigeonhole that I would have struggled to get out of."

 Ex-Aaron Schock aide dishes to the FBI about the former Rep's lavish private jet flight with two employees.  

 Early buzz surrounding The Wachowski's Netflix series Sense8 is mixed. 

 Tom Hardy shoots down sexist Mad Max: Fury Road question at Cannes Film Festival. 

 Woman charged in the Feb. 9 killing of a D.C. lawyer has pled guilty to second-degree murder.  Court documents allege she answered an ad that the lawyer had placed on Craigslist for gay sex. 

 National Review's Michael Walsh blames Catholic Church for the 'No' defeat in Ireland's marriage referendum. "The Church doesn't need a reality check — it just got one. With the Yes vote, the entire sordid mess of the sex-abuse scandals came crashing down in the most Catholic country in Europe. Given the nationwide revulsion against the Vatican's mishandling, it was easy to tag the Church with the topmost of the modern Seven Deadly Sins — hypocrisy, especially in matters of sexual morality."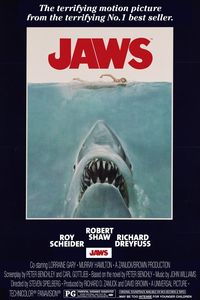 Jaws returning to theaters for 40th anniversary this summer. 

 Internet troll who claimed President Obama is gay has been banned from Twitter. "Charles Johnson, a journalist and "debunker of frauds" from California, is known for his openly racist, homophobic and misogynistic remarks. He has blamed the Amtrak train derailment on homosexuality, verbally attacked alleged rape victims and described black people as intellectually inferior to white."

 Chris Pine in negotiations to co-star in DC's Wonder Woman film as Army officer/love interest Steve Trevor. 

 Sen. Bernie Sanders addresses the importance of addressing climate change. "According to the scientific community, climate change is the great planetary crisis we now face. Do you think we might want to be discussing that issue?"

 21-year-old Vermont woman hospitalized after allegedly being bitten by black widow spider hiding in supermarket bag of grapes. 

 Russian President Vladimir Putin defends FIFA's embattled president, accuses U.S. of "illegally persecuting people."

 Tracy Morgan reaches settlement with Walmart over last year's deadly car accident.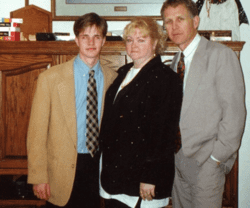 Judy Shepard pens op-ed in The Advocate on how Laramie finally made her proud after passing comprehensive LGBT non-discrimination ordinance this month. "This change starts with conversation — sharing our experiences of triumph, struggle, and loss to change the hearts and minds of others. To some, the actions in Laramie are "better late than never," but to the rest of Wyoming, to the rest of the country, we say that there's no better time than now to move forward in achieving equality."

 Chris Pratt reaches cuteness overload teaching his son Jack the pledge of allegiance. 

 Bill O'Reilly claims more Americans identify as liberals because they're "simpletons."