Bryan Singer gives us a close-up look at Lana Condor as Jubilee and Sophie Turner as Jean Grey in X-Men: Apocalypse.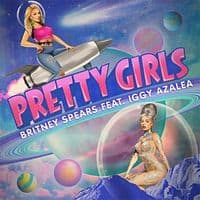 Microsoft's age guessing algorithm is pissing people off. 

 Cover art for Britney Spears upcoming collaboration track with Iggy Azalea "Pretty Girls" released. 

 Duck Dynasty's Willie Robertson says he and his family haven't changed their anti-gay "values": "We're still the same people that we were."

 Zayn Malik removes One Direction from his Twitter handle.

 Florida man discovers box containing map, coins and preserved human hand that may be linked to notorious pirate Jose Gaspar.  

 Study finds global warming is a threat to 1 in 6 species.

 Via Outsports: With the drafting of Shane Ray, NFL confirms Michael Sam is target of homophobia.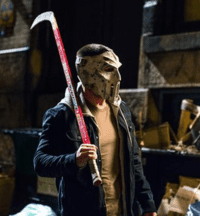 First look at Stephen Amell as Casey Jones in the upcoming Teenage Mutant Ninja Turtles sequel. 

 One-time Chris Christie ally pleads guilty to charges stemming from an intentional 2013 traffic jam on the George Washington Bridge.

 Prince records ode to Baltimore after Freddie Gray protests.

 Thousands are still missing in Nepal after last week's earthquake. "We don't know where they are, or they could be," Ambassador Rensje Teerink told reporters. Officials said it was hard to trace the missing because many backpackers do not register with their embassies.

 Chicago's Sweet Cakes Bakery wants you to know they aren't that Sweet Cakes. 

 Independence Day 2 gets a casting shakeup. 

 Ricky Martin seems very excited to meet his latest wax figure in Australia. 

 Turns out it was never a dress. 

 Parking garage at Watergate complex collapses, leaving one person trapped in the wreckage. 

 Got a wrist tattoo? Might want to hold off on buying an Apple Watch. "Apple has updated a support page on its website to say that some people who have tattoos may find that the wearable's heart rate monitoring doesn't work as expected, confirming user reports over the last week who reported errors in the device's readings."

 Hilary Duff is filming her Tinder dates for a potential reality show. 

 Baltimore's drop-in center for homeless LGBT youth damaged in rioting.