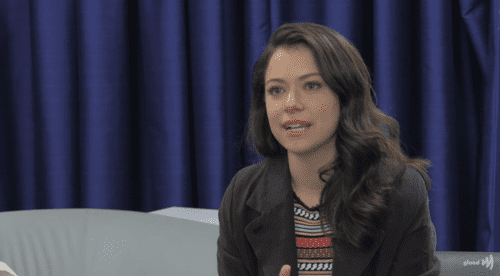 Canadian actress Tatiana Maslany, who stars in the sci-fi series Orphan Black, recently sat down with GLAAD's Claire Pires to discuss season three of the hit show and why the series resonates with LGBT audiences.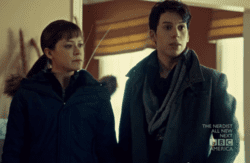 We offer good representations in terms of complex characters that are defined not necessarily just by their sexuality but by every facet of what it means to be a person. You know Felix [pictured right], I think we play with archetypes, with stereotypes that you sometimes see on television. But Felix is so much more than that and Jordan [Gavaris] brings such a heart to him and such a knowledge and so much wisdom beyond his years. He's got such a beautiful, complex portrayal of his character. 
When asked later why she's an ally to the LGBT community, Maslany teared up, saying:
It's a no-brainer. There's no question. A lot of my friends have struggled with coming out or with identifying, how they identify. It's just a no-brainer to me. It just makes no sense that there wouldn't be support for the community.
Watch Maslany's emotional interview with GLAAD and check out a highlight reel of Felix Dawkins from season one, AFTER THE JUMP…