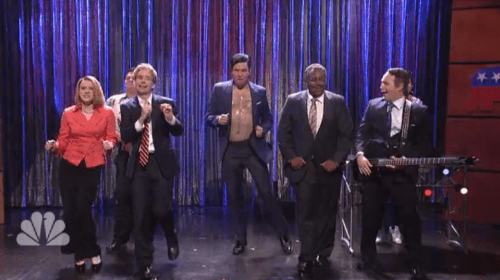 The Southern Republican Leadership Conference kicked off SNL's cold open this weekend, with a DJ (played by Cecily Strong) attempting to get the crowd hyped up about the "cool" 2016 GOP presidential pack despite these candidates holding some decidedly uncool positions on issues like gay rights.
"Put this guy in prison because he's gonna steal your vote," warned DJ Strong as she introduced Ben Carson. "But watch out because if sexuality works out the way he says it does, he's gonna turn gay."
Introducing Marco Rubio, DJ Strong teased that the Florida senator "believes marriage should be between one man and one sexy mamacita."
Watch, AFTER THE JUMP…