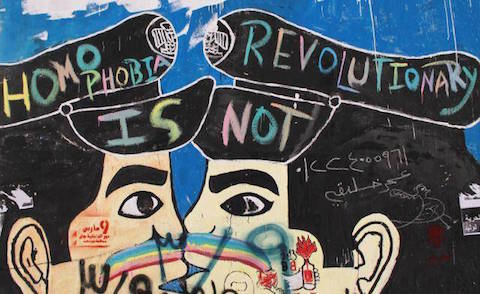 Last Friday three men in Morocco were each sentenced to three years in jail for engaging in homosexual sex, an act that falls under Morocco's atavistic "sexual deviancy" laws, specifically Article 489. The police were tipped off by neighbors to two of the men, who were caught having sex in the workshop of one of the men who works as a professional mechanic. While detained the men said that they were introduced by a mutual friend, who was subsequently arrested and apparently admitted to also engaging in homosexual sex.
The judgment has drawn the ire of rights groups. Graeme Reid, director of the Lesbian, Gay, Bisexual and Transgender Rights Program at Human Rights Watch, called out the hypocrisy of Morocco's own laws and called for a repeal of the discriminatory anti-gay laws:
Private life is protected under Morocco's 2011 Constitution, and yet the government persists in enforcing the law that criminalises consensual same-sex conduct. Convictions under this law are unjust. They also damage people's lives because of the social stigma against homosexuality, which the law reinforces. Morocco should immediately stop enforcing the law, pending its repeal.
Earlier this month the LGBTI rights group Aswat renewed their push for the repeal of the law with a manifesto signed by 50 Moroccan human rights activists, feminist activists, journalists, academics, writers, and others.