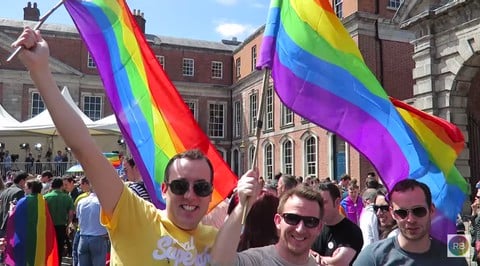 Popular vlogger Raymond Braun was on hand to document Ireland's recent marriage referendum that saw a historic victory in favor of same-sex marriage. The referendum, which passed by a margin of 2:1, was the first time a nation has voted to legalize same-sex marriage.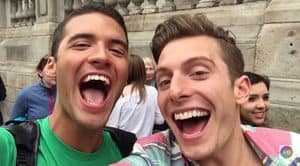 Said Braun of Ireland's vote and his experience seeing it transpire:
Ireland gives me hope for all the other countries that don't yet offer full protections and equal rights for their LGBTQ citizens. We will get there because love conquers all. This was a historic moment not just for Ireland, but for the entire world. I hope this video captures some of the magic and love I felt in Ireland the past week.
As Braun toured Ireland and took the temperature of the country in the lead-up to the vote, he was joined by fellow Vlogger Riyadh K. You may recall Riyadh from his hilarious video where his mother read his Grindr messages. Riyadh also took an active role in the "YES" campaign and as Braun noted, became the face of the campaign for many people, especially younger voters. 
Watch as Braun documents Ireland's historic vote (which gets more than a bit emotional), AFTER THE JUMP…