Today we're thrilled to feature the third author in our TowleREAD reading series (now sponsored by Audible), in which LGBT authors (and other authors, if they have relevant books) read excerpts from their works.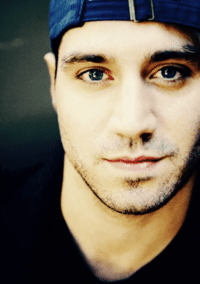 Today's reading is by Kenny Porpora, whose new memoir The Autumn Balloon chronicles his coming-of-age in a family troubled with addiction issues — a heroin-addicted uncle and an alcoholic mother who took Kenny from their home in Long Island in search of a better life in Arizona — and how he turned to writing to save himself.
Kenny spoke to Towleroad about the clip you're going to hear:
There's a scene early on in my first memoir, The Autumn Balloon, where I'm 7 years old, and my mother is unconscious in her chair, drunk and unresponsive, and I think she's died. When she finally awakens, there's a rerun of Cheers on the TV, and the sight of Frasier Crane and Norm drive her into a drunken Tourettic fit. Later, she's on the toilet, lifeless and too drunk to wipe herself, and she asks me to help her. I remember when I wrote the scene, my agent had asked me if I had any idea how dark it was, which was surprising because, for so many months, I thought I had been writing a comedy.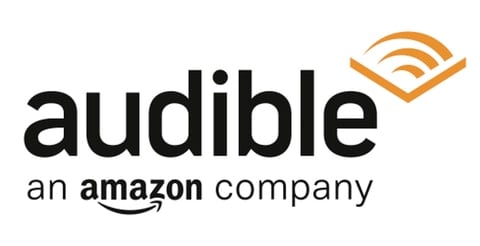 Some readers and reviewers have found the book's details of addiction and poverty to be harrowing,and I can understand that, but I prefer to focus on the story's funnier side — the outrageous and often absurdist and (hopefully) funny characters that populate this story. I can't deny the book has darkness and sadness and loss; it does. But that's what my family was — they were sad and funny, messy and ridiculous, they were fuck ups and addicts, but they were also hopeful in the face of bleak madness, they were mothers and brothers, fathers and uncles, and ultimately, they were too broken to survive the many addictions that plagued them.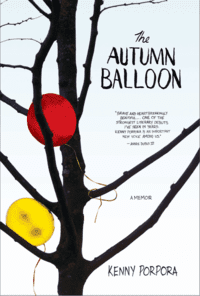 Most of them didn't make it out of this story alive, but when we remember them, even today, we remember the way they made us laugh. Those are the memories that are the most enduring, and my hope is that, when you finish the book, you'll remember those moments of light, too.
I decided to share this passage because it sets up the story in a lot of ways, showing the two sides of my mother: the first, a warmhearted woman getting her little boy ready for school, making him breakfast, and loving him in an unconditional way. And the other, a foul-mouthed, belligerent alcoholic in the throes of great pain, loss, and depression. When the chapter begins, she has just lost her youngest sister. Throughout, we meet my father, who was 70-years-old when I was in second grade and singing love songs to dementia patients, my drug-addict uncle in his karate gi and his quixotic scheme to get us rich, and my dog, Wozels, a small, quiet friend who proved to be a guardian for me throughout what became our outlaw journey throughout America.
I hoped the chapter would paint a portrait of a family on the precipice of ruin, held together by love, but losing a unwinnable battle against addictions of all sorts.
This excerpt is from Chapter 1 of The Autumn Balloon.

As part of its sponsorship of TowleREAD, Audible is offering a free download of The Autumn Balloon at Audible.com with a 30-Day Trial membership for Towleroad readers.
Listen, below:
Make sure not to miss these recent readings from our TowleREAD series:
> Brad Gooch reads from his memoir Smash Cut.
> Kevin Sessums reads from his memoir I Left It On The Mountain.