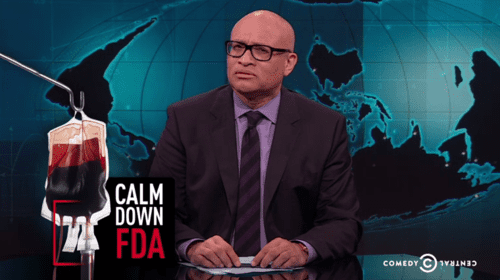 On Thursday's The Nightly Show, host Larry Wilmore had a bone to pick with the FDA's proposed guidelines to update its blood donation policies and allow gay and bisexual men to donate as long as they refrain from having sex for a year. 
"A year? They're gay men, not the Unsullied!" Wilmore exclaimed in reference to the elite warrior-eunuchs on HBO's Game of Thrones.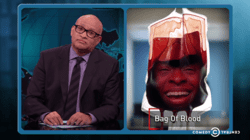 Later, Wilmore invited on 'Bag of Blood' for more perspective on the controversy. 
"I don't think they thought this through, this would be torture." said the bag. "A bunch of light-headed gay men who haven't had sex for a year lying down next to each other on a bus? That's Grindr on wheels."
Watch, AFTER THE JUMP…