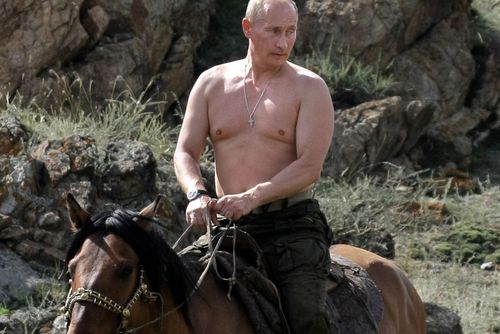 Fans of Russian President Vladimir Putin and his shirtless horseback escapades may be disappointed to hear the country's leading homophobic lawmaker Vitaly Milonov has just introduced a bill that would ban "nudity or unethical attire" in public places for both men and women. 
RT reports: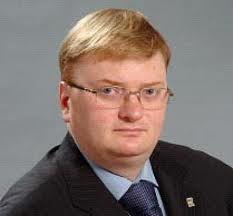 The bill elucidates this as "either absence of clothes or nudity of either upper or lower parts of the body" for men and women alike. The list of "unethical clothing" includes men's and women's underwear and swimsuits. Milonov noted in explanations that the definition of swimwear and underwear can be found in the state register of industrial standards. Violation of the bill must be punished with an administrative fine between 1,000 and 3,000 rubles ($20-30)
The lawmaker emphasized the ban was only applicable outside beaches and other "zones of public recreation." He also said that if the bill is passed and positively assessed by citizens, the St. Petersburg legislative assembly would prepare a similar draft for the whole Russian Federation.
Previously, "Russian Government Takes Revenge on Lesbians Who Kiss-Trolled Anti-Gay Politician" [tlrd]