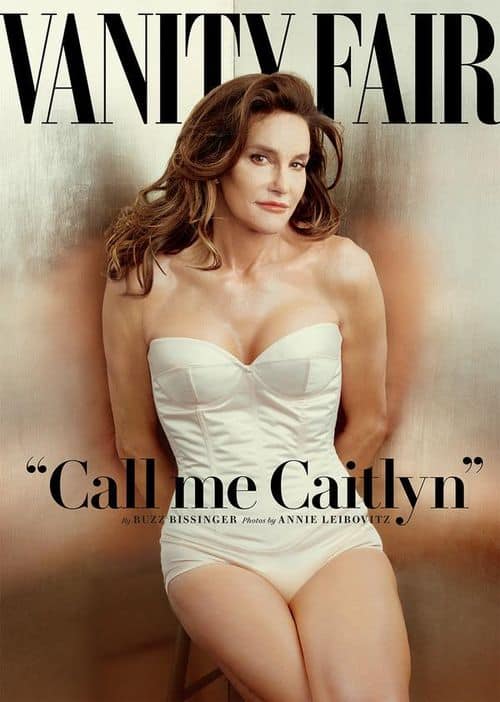 Caitlyn Jenner (formerly known as Bruce) debuted today on the cover of Vanity Fair magazine, in a cover story shot by Annie Leibovitz.
Jenner tells Buzz Bissinger in the magazine: "If I was lying on my deathbed and I had kept this secret and never ever did anything about it, I would be lying there saying, 'You just blew your entire life.'"
Said Jenner on Twitter:
"I'm so happy after such a long struggle to be living my true self. Welcome to the world Caitlyn. Can't wait for you to get to know her/me."
Vanity Fair also posted a behind-the-scenes video which you can watch, AFTER THE JUMP…
Says Jenner in the video:
"The last few days in doing this shoot is about my life and who I am as a person. It's not about the fanfare, it's not about the people cheering in the stadium, it's not about going down the street and everybody giving me a 'thattaboy, Bruce' pat on the back, okay? This is about your life. Bruce always had to tell a lie. It was always living that lie. Every day, always had a secret, from morning till night. Caitlyn doesn't have any secrets. As soon as the Vanity Fair cover comes out, I'm free."