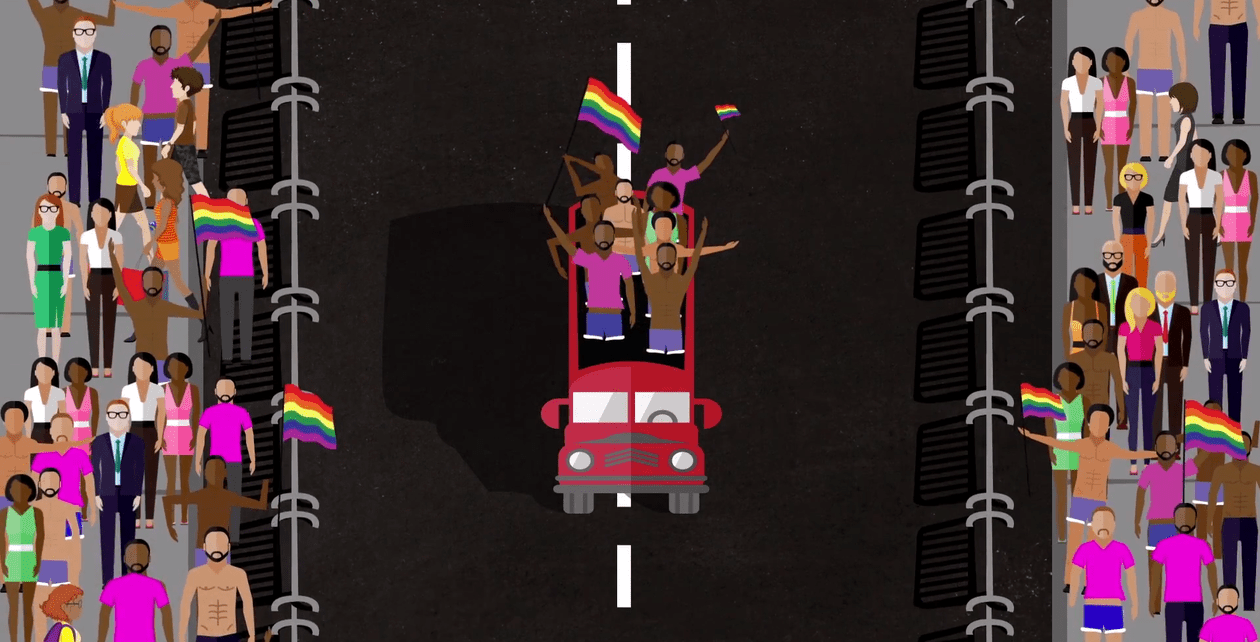 From London to New York, from Istanbul to Seoul, cities around the world are celebrating Pride this weekend.
In the U.S., the celebrations have an added sense of revelry due to the Supreme Court's legalizing same-sex marriage nationwide on Friday.
Now that we are entering this brave new chapter in our history, take a moment to look back on where we've been. A new animated video put together by NYLON provides a quick synopsis of how Pride was born at the Stonewall Inn and evolved into a modern day celebration of the LGBT community.