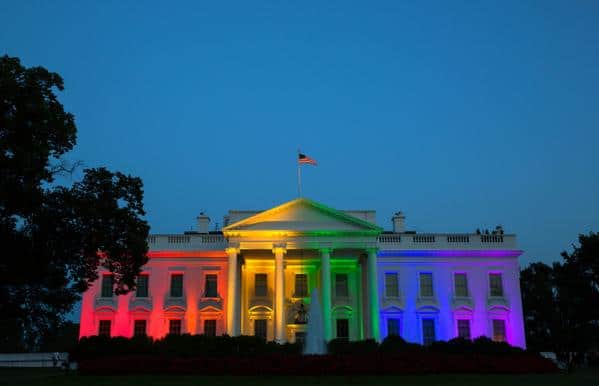 You've most likely seen the stunning image of The White House lit up in the colors of the rainbow to celebrate the Supreme Court's historic ruling legalizing same-sex marriage nationwide (and you certainly have if you're reading this post).
But now a new time-lapse video from NBC News shows the People's House erupting in color as night fell on the nation's capitol Friday night, forever capturing a moment we will never forget.
Watch the below:

And in case you missed it, check out other national Landmarks that got rainbow-ified on Friday.
(Photo via The White House / Twitter)