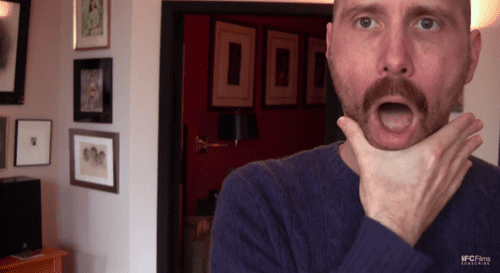 Last year we told you about filmmaker David Thorpe's documentary film exploring why some people "sound gay" and the stigma that is often attached to the "gay voice" label. 
To mark the film's successful Kickstarter and upcoming release in NYC starting July 10, a new trailer has been released. 
From the trailer's description:
After a break-up with his boyfriend, journalist David Thorpe embarks on a hilarious and touching journey of self-discovery, confronting his anxiety about "sounding gay." Enlisting acting coaches, linguists, friends, family, total strangers, and celebrities, he quickly learns that many people — both gay and straight — often wish for a different voice. 
The film features interviews with Dan Savage, Margaret Cho, Tim Gunn, Don Lemon, George Takei, and David Sedaris.
Watch, AFTER THE JUMP…