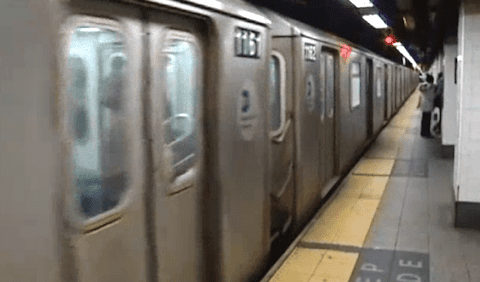 A New York City man pushed a transgender woman onto the train tracks at the Greenwich Village station platform on Monday, reports NBC New York.
According to NYC police, the 28-year-old woman was waiting on the southbound platform for the 6 train Monday morning when the suspect approached her, asking her "What are you looking at?" The man assaulted her with an empty plastic bottle he retrieved from the garbage, which can be seen on surveillance in the station, and then pushed her off the platform onto the tracks.
Luckily the woman was able to get off the tracks before a train arrived at the platform; she was treated at Bellevue Hospital for cuts and bruises. The man ran away from the station before police arrived and is still at large; NYC police are treating the incident as a hate crime.
Watch NBC 4's news report on the incident, where they attempt to interview the victim, AFTER THE JUMP…