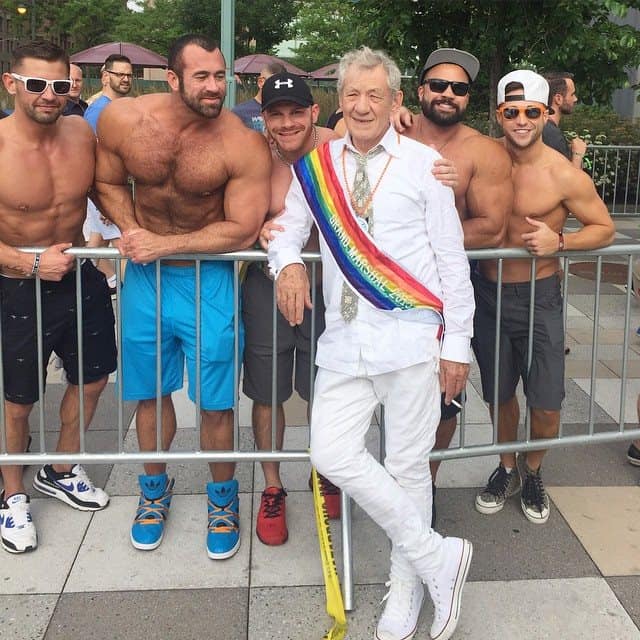 Sir Ian McKellen was in good company at NYC's Pride on Sunday.
The Grand Marshall of the city's Pride Parade (an honor he shared with his Vicious co-star Derek Jacobi) is seen in the above photo taken by stylist Brad Goreski swarmed by a bevy of muscled up gym bunnies. Sir Ian doesn't look too upset about the situation.
Goreski, whose husband Gary Janetti is an executive producer on Vicious, wrote on Facebook: "At the pier with the Grand Marshall of @nycpride. @ianmckellen is a muscle boy Magneto! #viciouspbs"
The boys simply couldn't resist Sir Ian's magnetic pull.
Watch video of Sir Ian blowing Pride revelers a kiss during the parade below: