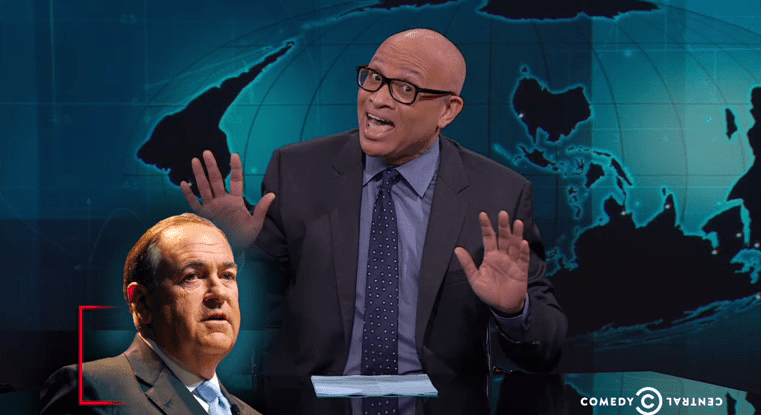 Mike Huckabee's crude transphobic joke at the National Religious Broadcasters Convention about wishing he could have pretended to be transgender in high school to "shower with the girls" didn't sit well with Nightly Show host Larry Wilmore.
"Yeah lets all laugh but we're really agreeing that we condemn this lifestyle. Ha ha ha ha," quipped Wilmore. "What was his book again? Oh yeah God, Guns, Grits and Gravy and go f–k yourself."
Later in the segment, Wilmore unveiled a new campaign attack ad to remind voters who the real threat to girls is.