|— Promoted by Human Rights Campaign —|
Justice Kennedy's majority opinion in Obergefell v. Hodges is, as Vice President Biden would say, "a big f'ing deal." And that's not just because the end result is monumental. The freedom to marry for all gay persons is not even the best thing about the decision.
I would argue that in addition to offering an impressive case for marriage equality and a complete rejection of every anti-equality argument from the other side, Justice Kennedy has delivered a vision of the Constitution that is a progressive home run with potential impact far beyond marriage and the LGBT community. The conservative from Sacramento now sits alongside his colleague Justice Ruth Bader Ginsburg by painting a vision of the Constitution that is inclusive, progressive, and egalitarian.
Here's the most important paragraph in Justice Kennedy's historic marriage equality decision:
The nature of injustice is that we may not always see it in our own times. The generations that wrote and ratified the Bill of Rights and the Fourteenth Amendment did not presume to know the extent of freedom in all of its dimensions, and so they entrusted to future generations a charter protecting the right of all persons to enjoy liberty as we learn its meaning. When new insight reveals discord between the Constitution's central protections and a received legal stricture, a claim to liberty must be addressed.
In a case about gays, marriage, and gay marriage, this paragraph states that the Constitution is a living document. It sounds off topic or like one of those superfluous, fluffy introductions editors hate. I disagree. This paragraph is not only about marriage equality, it is a statement of principle that distinguishes Justice Kennedy from his usual conservative allies on the Court. It could also signal a broader shift in Justice Kennedy's thinking and could provide the foundation for liberal decisions in myriad areas for decades to come.
The debate over whether the Constitution is a living or "dead" document is a political and philosophical debate that is fairly easy to understand. Conservatives believe that the Constitution should be interpreted as the Framers originally intended. Some call this "originalism." The judiciary has to interpret the Constitution this way because the Framers wrote the document, they wrote it in a special context, and any other interpretation would place the judge's personal view in play. Liberals and progressives disagree. They tend to be in the "living document" camp: the Constitution has to ebb and flow with the times and reflect a modern, ever-evolving understanding of what is right and wrong. It has to, they say, because the Constitution originally said blacks were 3/5 of a man and women were not allowed to vote. Also, the document was specifically written to serve as the foundation for a long-lasting republic. The Framers had to have expected that it would be flexible to withstand the test of time.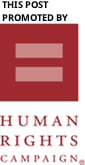 The debate is also highly political. Liberals like a living, flexible document to provide more tools to protect equality and fairness. Conservatives like fewer tools because it serves their conservative political purposes. A living Constitution is a document that lays out important bedrock principles, but adjusts to new problems. It allows for broader interpretations of federal power, in general. For example, say you want a federal law that bans guns near public schools. A "living Constitution" interpretation of the Commerce Clause would say that Congress has the power to do so because guns travel across state lines. A narrow, originalist interpretation of the Constitution would hold that the Framers never intended to ban guns from anywhere and that the Commerce Clause was written to address the problem of states privileging in-state manufacturers and businesses.
Another example: say you also want to ban gun possession from your entire state. A living Constitution approach would read the Second Amendment as a highly contextual provision unique to a time when citizen militias were necessary. An originalist or "dead" Constitution approach would say that the Second Amendment guarantees the right to bear arms and because that was of utmost importance to the Framers, it should be important today. And a "living" Constitution would say that Congress has the power, under the Commerce Clause, to pass universal healthcare; a "dead" Constitution would not.
I am not alone in believing the Constitution should evolve to reflect changing times. Justice Kagan wrote quite a bit about the living constitution, so has the liberal constitutional law professor, Larry Tribe. So have countless scholars. Justice Kennedy is now firmly in the living constitution camp.
This is no small feat. Justice Kennedy's long tenure on the Court has, outside his gay rights decisions, been decidedly conservative. Without the bombast of Justice Scalia or the demagoguery of the late-Chief Justice Rehnquist or the subtle regressive tendencies of Chief Justice John Roberts, Justice Kennedy has advanced conservative causes for decades. His jurisprudence, described variously as "modestly libertarian," "conservative, sort of," focused on "liberty," "autonomy-based," and the like, has taken power away from the federal government and handed it back to the states, which tend not to protect the rights of marginalized groups as well.
Kennedy scholars will remind you that his voting record is neither conservative nor liberal, but the lion's share of his liberal votes are his 4 gay rights cases. Once we exclude Romer, Lawrence, Windsor, and Obergefell, Kennedy looks mightily conservative: certainly more so than the previous swing votes, Justice O'Connor and, to a less extent, Justice Powell.
Justice Kennedy sincerely believes in the equality of gays persons. That view fits nicely with his concern for individual liberty and autonomy. But his support for a living constitution, so admirably expressed in Obergefell, goes beyond that. It would expand state power to address social wrongs; libertarians cringe at that prospect. It would broaden the reach of Congress to pass social legislation, like Obamacare, under the Commerce Clause. But, of course, Justice Kennedy voted against the individual mandate in Sebelius, agreeing with his radical conservative colleagues that the connection between health care and interstate commerce is too attenuated.
Obergefell undoubtedly has elements unique to the marriage context. We discussed many of them. Justice Kennedy's belief in a living Constitution could be restricted to fundamental social institutions like marriage or to marginalized groups. More likely, it reaches as far as anyone who wants to fully realize his or her liberty under the Constitution. That would apply to a significant number of Supreme Court cases. Because of Justice Kennedy, Obergefell provides tools to future jurists dealing with those issues.
Follow Ari Ezra Waldman on Twitter!
________________________________________________________________________________
This post is promoted by the Human Rights Campaign. HRC envisions a world where lesbian, gay, bisexual and transgender people are embraced as full members of society at home, at work and in every community.