|— Promoted by Human Rights Campaign —|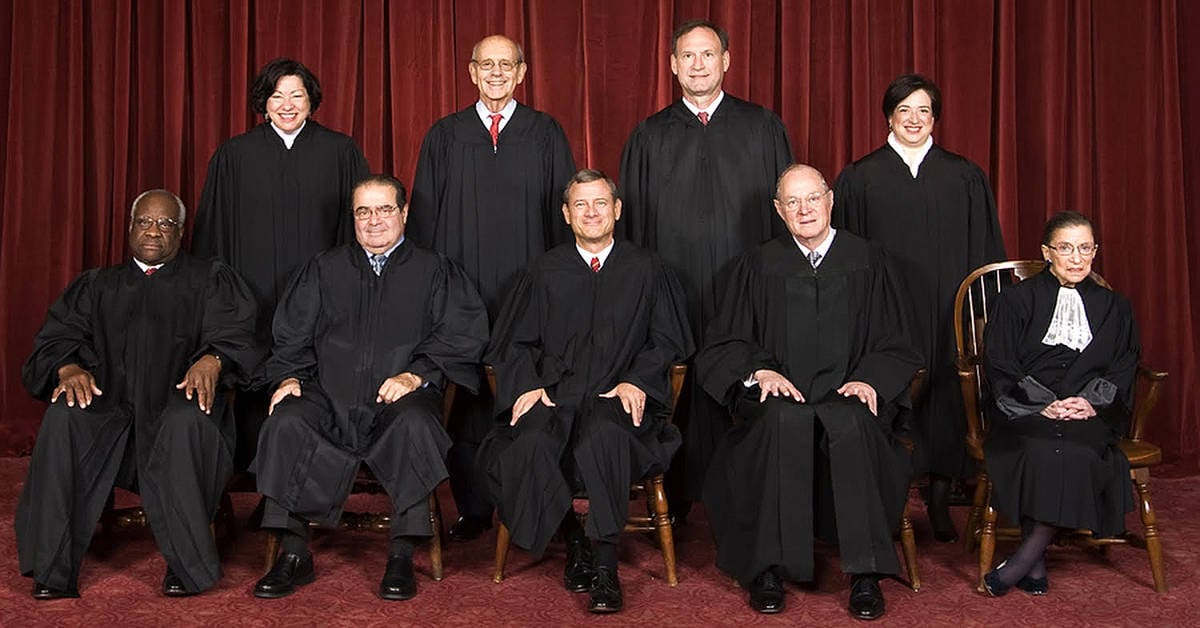 The Supreme Court's opinion guaranteeing the freedom to marry for gay persons (read it HERE) is a Kennedy-esque take on Mary Bonauto's brief. It vindicates almost every argument the marriage equality movement has been making for some time and squashes the grasping anti-equality rejoinders. It is a complete victory for the LGBT community, and one that reflects the jurisprudence of the man that is the undisputed leader of gay rights at the Court.
In this post, I summarize the majority opinion, arguing that Justice Kennedy put his unique spin on the constitutional case for marriage equality and, in so doing, made an airtight, progressive case.
The opinion starts by framing the question: It is not a matter of gays wishing to marry other gays. It is a matter of "a liberty that includes certain specific rights that allow persons … to define and express their identity" (p. 1-2). It just so happens that on this day, these persons wish to realize their liberty by marrying the person they love, who happens to be of the same sex. Framing the debate, as we have discussed, is essential. If this case were about the right to "get gay married," it's as hard to find that right in the Constitution as it was to find a right to "have gay sex." The latter framing was the great mistake of the Court in Bowers v. Hardwick. Rather, Obergefell v Hodges is about liberty, the freedom to marry whom you love. As Justice Kennedy stated later in the opinion when discussing the history of marriage jurisprudence at the Supreme Court, previous cases were all about marriage, generally:
Loving [v. Virginia] did not ask about a "right to interracial marriage"; Turner [v. Safley] did not ask about a "right of inmates to marry"; and Zablocki [v. Redhail] did not ask about a "right of fathers with unpaid child support duties to marry." Rather, each case inquired about the right to marry in its comprehensive sense, asking if there was a sufficient justification for excluding the relevant class from the right (p. 18).
Obergefell was just the next case in that long line of cases that recognized the importance of two persons joining together in a powerful, mutually and socially beneficial enduring union of love.
Once the debate was framed as one about the ongoing search for liberty, Justice Kennedy was able to situate Obergefell, which may have technically been the only one that sought the right for gays to marry, in an extended history of Supreme Court jurisprudence on marriage and liberty, much like we did here and here.
But he did more than that: he placed the case at the culmination of several cultural, historical, and legal "evolutions," all of which naturally lead us to marriage equality. He started with the history of marriage. That narrative showed that marriage had always been an important social institution (p. 3-4), but beyond that, it was an institution of change: from devoid of love, to patriarchy, to an egalitarian institution (p. 6-7). The next "evolution" focused on society's changing treatment of gays, from immoral, to illness, to protected class under the Constitution (p. 7-8). The final "evolution" is the Constitution's. Justice Kennedy writes, on Page 11 of his opinion, as if channeling liberal constitutional scholars like Laurence Tribe, the late-Justice William Brennan, or Justice Ginsburg herself:
The nature of injustice is that we may not always see it in our own times. The generations that wrote and ratified the Bill of Rights and the Fourteenth Amendment did not presume to know the extent of freedom in all of its dimensions, and so they entrusted to future generations a charter protecting the right of all persons to enjoy liberty as we learn its meaning. When new insight reveals discord between the Constitution's central protections and a received legal stricture, a claim to liberty must be addressed.
The Constitution evolves, too, responding, as it must, to evolutions in our social and cultural being. The Court's marriage jurisprudence did, extending the liberty to marry to interracial couples with Loving v. Virginia. By now, mainstream society has moved on from seeing gays as immoral, dangerous, diseased, or worse. Gay persons may not have been at the forefront of the Framers' minds, but the Constitution that they wrote is as applicable to gays as it is to the men of 1789. Justice Scalia's biased originalism be damned.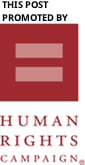 From these "evolutions," Justice Kennedy gleaned four principles that compelled the freedom to marry:
First, at the heart of the decision to marry is the concept of "individual autonomy," a talisman of conservatives and liberals alike. Autonomy was the basis for every Supreme Court extension of the marriage right and it was the basis of many of intimate choice cases, like Lawrence, Griswold (right to contraception), Eisenstadt v. Baird (right to contraception for unmarried persons), and many others (p. 12-23).
Second, the marriage right is fundamental because the two-person marriage union is unique, essential, and "important to committed individuals" (p. 13). It would be unfair to let the liberty of gay persons stop at Lawrence, which only guaranteed a gay person's right to express himself intimately with whomever he chooses. That case decriminalized homosexuality in practice, but turned us merely from "outlaws to outcasts," unable to enjoy the full benefits and liberties guaranteed us under the Constitution as gay persons. Those liberties ensure that we can do more than just have sex with someone of the same sex. They ensure we can marry the one we love.
Third, same-sex marriage actually benefits children and, as such, a general freedom to marry for gays is also justified under the same principles that guarantee us the freedom to raise, education, and support children (p. 15). It is here that Justice Kennedy dropped in his evidently sincere concern for the children of gay couples, all of whom are treated with such disrespect when the state fails to respect the love their parents have for them.
And fourth, because marriage is essential for our "social order," marriage enhancing laws, like marriage equality, are in the state's interest (p. 16).
In teasing out these lessons, Justice Kennedy vindicated almost every substantive argument from the marriage equality side. Marriage, he wrote, was not about children, but rather "through its enduring bond, two persons together can find other freedoms, such as expression, intimacy, and spirituality. This is true for all persons, whatever their sexual orientation" (p. 13). Gay persons are the same as everyone else when it comes to wanting the same fulfillment out of the institution of marriage (p. 17). And, therefore, preventing gays from marrying is both a violation of a fundamental right to marry–as evident from framing the question in the case as about a "right to marry" and the many Supreme Court cases that followed–and equal protection (p. 19).
Justice Kennedy did not have to choose between two different clauses at play here. Whether he would was a parlor game that occupied many commentators' time in the lead up to this decision. To him, the two are inextricably linked. And we should have expected such a decision given his previous opinions. Indeed, one of the reasons why it is unlawful to prevent persons of different races from marrying or to prevent persons in prison from marrying is precisely because of how important the institution is. Essentially, Kennedy has erected a form of heightened scrutiny without the group classifications: marriage is a fundamental right under the Due Process Clause; gays are banned from it, but gays are equal in the eyes of the law; there is no justification for discriminating against a similarly situated group on such an important, essential guarantee.
Kennedy wraps that logic under his umbrella term "dignity," which comes up 7 times in his majority opinion. To some commentators, this Equal Protection and Due Process analysis and Justice Kennedy's ultimate focus on dignity is frustrating. But it's frustrating only because we are used to teaching constitutional law with crutches like "suspect classifications" and "heightened scrutiny." Those make it easier to learn and teach because they have mathematical simplicity to them: "if the state discriminates on the basis of race, we use strict scrutiny, law fails." But that's not necessarily the best way to answer questions of justice in an evolving society. Maybe Justice Kennedy's flexible dignity approach, which values the individual and his identity, is the better balancing test.
The opinion ends with respectful take-downs of the dissents' and other conservative arguments against marriage equality. Here again, the opinion reads like Mary Bonauto's brief, with a healthy dose of Justice Kennedy's autonomy and dignity jurisprudence. He knocks down the "harm the institution of marriage" argument as hogwash and responds admirably to the Sixth Circuit's abdication of the judicial responsibility below, noting that when violations of fundamental rights are at stake, individuals need not wait endlessly for votes and legislatures to deign to grant them the rights the Constitution has always guaranteed them. The Constitution may have had to evolve to get there, but the rights were always there.
The Obergefell decision will be remembered as monumental not just for its result, but also for cementing Justice Kennedy's legacy and for its progressive mode of analysis.
Stay tuned for my next column, wherein I will argue how this decision is actually a progressive victory far beyond the marriage context and could become the basis of a progressive shift in years to come.
Follow Ari Ezra Waldman on Twitter!
________________________________________________________________________________
This post is promoted by the Human Rights Campaign. HRC envisions a world where lesbian, gay, bisexual and transgender people are embraced as full members of society at home, at work and in every community.