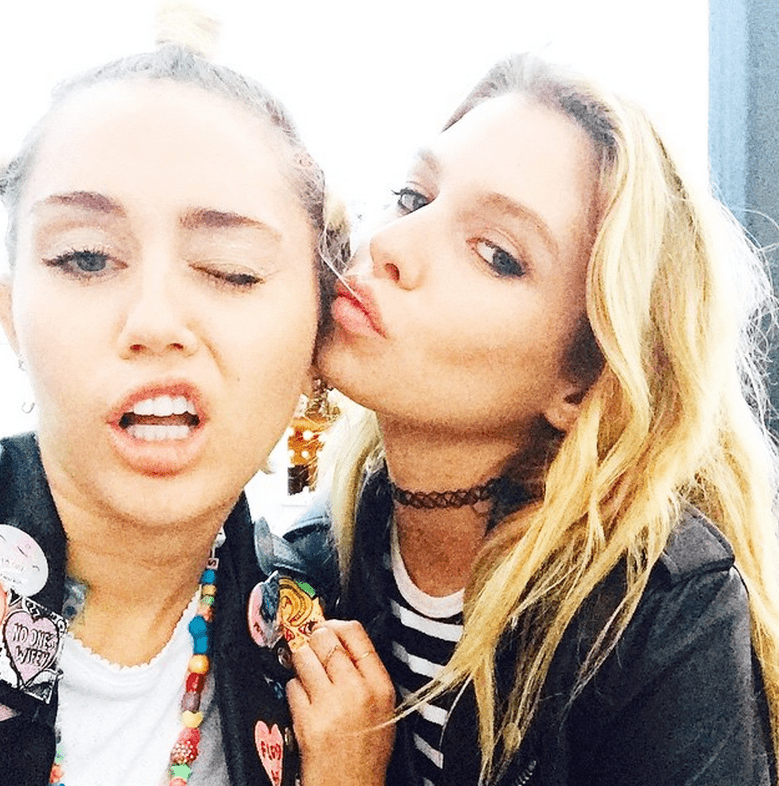 Friends of Miley Cyrus revealed that the singer is dating Victoria's Secret Angel Stella Maxwell reports NY Daily News. Cyrus ended her relationship with Patrick Schwarzenegger in March and attended the SXSW Festival in Austin with Maxwell whom she met shortly after her split.
Since then Maxwell and Cyrus have posted intimate shots of each other to their respective Instagram feeds and once joked that they met on Grindr during an interview with V Magazine;  Maxwell even visited Cyrus shortly after the singer had her wisdom teeth taken out, with the singer affectionately referring to Maxwell as "Dr. Stella," in a Twitter post.
Cyrus recently revealed that she is bisexual in an interview with Paper Magazine, calling her sexuality "fluid," and that she came to the realization at the age of 14.
[photo via Instagram]