A bipartisan coalition of lawmakers wants the Supreme Court to provide a live audio feed of the release of its gay marriage decision.

Kim Jong Un unveils new, extravagant North Korean airport terminal.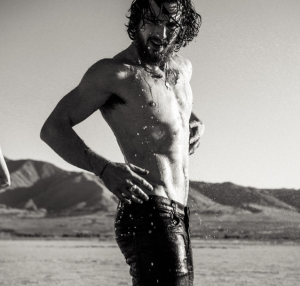 Aaron Taylor-Johnson flaunts his ass-ets for Flaunt magazine.

Politico has the insiders weigh in on who lost Iraq? "As Americans try to understand what $2 trillion and nearly 4,500 American lives really accomplished, partisans are battling over how much blame falls on Obama, who left Iraq, and on President George W. Bush, who took us there."

"Jiggery-pokery" and other Antonin Scalia-isms from his Obamacare dissent.

Batffleck goes after PBS for attempting to include his slave-owning ancestors on an episode of Finding Your Roots.

Donald Trump dumped by Univision over his anti-immigrant comments during his 2016 presidential campaign announcement.

Kris Jenner breaks her silence on Caitlyn Jenner's Vanity Fair cover. "I think that someone following their dream is truly inspirational to a lot of people…. you have to do what makes you happy."

Is anti-intellectualism at the core of the Charleston shooting and America's dysfunction? "Many will correctly blame Roof's actions on America's culture of racism and gun violence, but it's time to realize that such phenomena are directly tied to the nation's culture of ignorance. In a country where a sitting congressman told a crowd that evolution and the Big Bang are "lies straight from the pit of hell,"where the chairman of a Senate environmental panel brought a snowball into the chamber as evidence that climate change is a hoax, where almost one in three citizens can't name the vice president, it is beyond dispute that critical thinking has been abandoned as a cultural value."

A pro-O'Malley super PAC goes after Bernie Sanders on guns.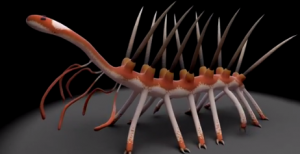 Scientists have finally found the face on the fossilized remains of Hallucigenia, a bizarre-looking 508-million-year-old worm creature.

Ohio theater terrifies children by accidentally showing Insidious: Chapter 3 instead of Pixar's Inside Out.

National Center for Lesbian Rights applauds the Supreme Court ruling on Obamacare and the Fair Housing Act. "We are elated that the U.S. Supreme court protected health insurance for millions and reinforced the importance of rooting out discrimination in housing.  These two rulings reaffirm the most basic principles of equality, access, and fair dealing."

Author Evan J. Peterson wants to know why more gay men aren't on PrEP. "Not everyone needs to rush out and get a prescription, but for those of us who have HIV-positive partners or frequent new partners, it's a godsend. I have no idea how long I'll stay on Truvada. Right now, I need it. I'm single, I'm definitely not abstinent, and I refuse to reject anyone simply because of worries about HIV. I have more peace of mind and increased confidence because of PrEP. I wish you the same, however you come by it."

A big LGBT health study is coming to an iPhone near you.

Ezra Miller in talks to join Eddie Redmayne in Harry Potter spin-off Fantastic Beasts and Where to Find Them.

The Washington Post gives Mike Huckabee "Four Pinocchios" for his claim that "global freezing" theories from the 1970s proves the scince on climate change isn't settled.

Bill O'Reilly declares war on "anti-Fox defamers."

Dustin Diamond sentenced to 4 months in jail for stabbing a man on Christmas.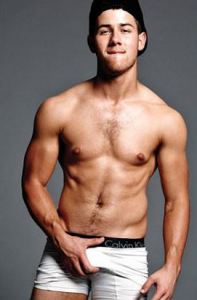 Are Channing Tatum, Nick Jonas and other male celebrities signaling the dawn of the "stromo" (straight homo)? "These are not your mother's metrosexuals, a term coined in 1994 by British social critic Mark Simpson, who called out straight men for indulging in feminine-seeming pedicures and hair products. Today's stromos are the flip side of gay actors who want to read straight for their careers: They are straight actors striving to read gayish to optimize their appeal — and maximize the number of butts, gym-molded or otherwise, in movie theater seats."

A teenage mother and her young son have been found alive and virtually unscathed five days after the plane they were travelling in crashed in a jungle area of Colombia.

Shirtless Christiano Ronaldo and his super short shorts enjoy some fun in the Miami sun.