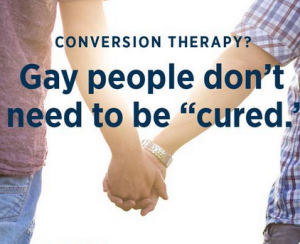 The landmark trial in which four men sued an 'ex-gay' conversion therapy group for consumer fraud has reached a verdict, NJ.com reports: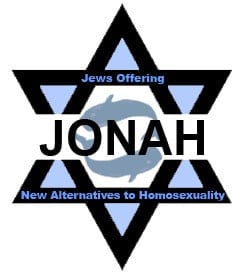 In the first case in the nation to put the controversial practice on trial, the jury concluded that Arthur Goldberg and Elaine Berk, the founders of Jews Offering New Alternatives for Healing in Jersey City and life coach Alan Downing to whom JONAH referred patients, "engaged in unconscionable commercial practices" and misrepresented their services.
The verdict requires JONAH and Downing to refund thousands of dollars paid by former clients Michael Ferguson, Benjamin Unger, Sheldon Bruck, Chaim Levin, and parents Jo Bruck and Bella Levin for the individual and group counseling sessions and the "journey into manhood" weekends in the woods. Downing charged $60 to $100 for group and individual sessions but shared 20 percent with JONAH to help defray its administrative costs.
During the trial, the four men recalled the disturbing, homophobic role-playing scenarios that JONAH had them participate in during their "conversion." These included being encouraged to spend more time naked with their fathers and beat pillows meant to symbolize their mothers, among other disturbing allegations.
"This verdict is a monumental moment in the movement to ensure the rights and acceptance of LGBT people in America," said David Dinielli, deputy legal director for the Southern Poverty Law Center and lead attorney for the case. "Conversion therapy and homophobia are based on the same central lie – that gay people are broken and need to be fixed. Conversion therapists, including the defendants in this case, sell fake cures that don't work seriously harm the unsuspecting people who fall into this trap."
SPLC is also seeking a court injunction to stop JONAH from operating in the future.
[Top photo via Twitter]