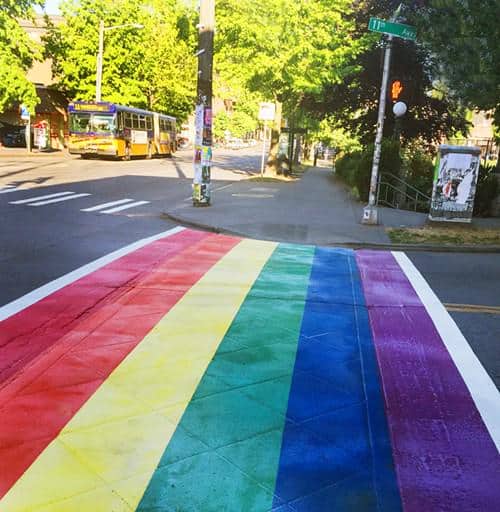 > Rainbow Crosswalks are discriminatory? 
> Pressure mounts for President Obama to end the ban on transgender servicemembers in the military:
"For Obama, the issue represents another chance to cement his legacy as a leader who removed discriminatory barriers. But after the long, uneasy battle over overturning Don't Ask-Don't Tell, there are some risks for the president if he is seen as pushing the military beyond its comfort level with transgender troops."
> This Momma Rabbit goes hard on a snake that tried to eat her babies for dinner. You go, rabbit.
> Anti-gay Louisiana governor Bobby Jindal to enter the 2016 race.
> Michael C. Hall will star in new David Bowie musical, Lazarus.
> A new Game of Thrones conspiracy theory about that thing that happened on the season finale…you know, the thing.
> David Beckham and son Brooklyn (16) both go boxing. 
> Buckingham Palace is crumbling, has asbestos. 
> Sarah Palin has been fired from FOX News again. 
> Dzhokhar Tsarnaev apologizes to victims of the Boston Marathon Bombing and their families:
"I am sorry for the lives that I've taken, for the suffering that I've caused you, and the damage that I've done," he told the court today in Boston prior to the judge imposing the sentence on him. "I pray to Allah to bestow his mercy on you," Tsarnaev said. "I pray for your relief, for your healing, for your well-being, for your health." He added: "I ask Allah for mercy for me and for my brother," Tamerlan.
> New horrific video of ISIS drowning and immolating prisoners released.
> Alabama gets rid of the Confederate battle flag at its state capitol.
> Chris Pratt makes it easy for you to objectify him (and his muscles) on the cover of Men's Health.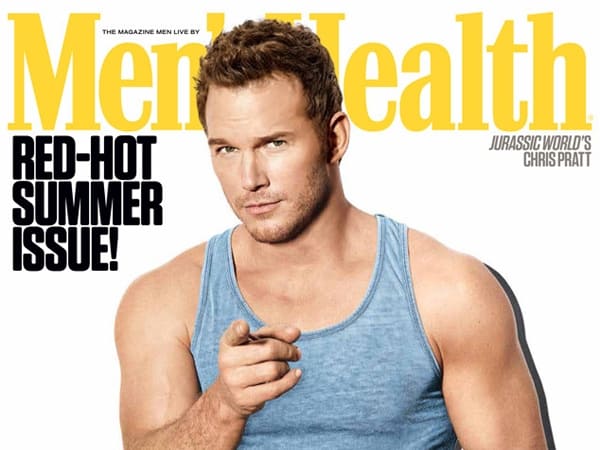 > Speaking of Pratt, the Smithsonian has just taken #PrattKeeping to new heights.
#PrattKeeping is a key component of the exhibition process. Our Dinosaur Curator, Matthew Carrano, has a tough job! pic.twitter.com/IUCAP6LTBK

— Smithsonian's NMNH (@NMNH) June 23, 2015